BUILDING YOUR DREAM HOME OR UPDATING YOUR BATHROOM OR KITCHEN?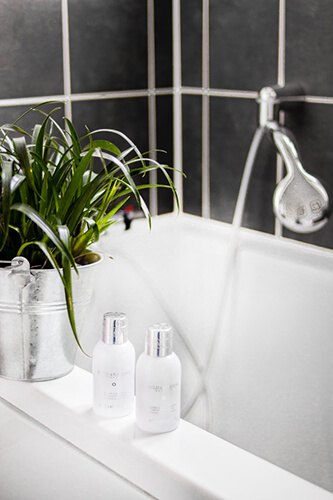 NEW INSTALLATIONS
Whether you are building new, renovating, or replacing appliances and fixtures, Miller Plumbing & Drainage can install a variety of plumbing related items that include:
Garburators / Kitchen Disposal
Dishwashers
Kitchen Sinks / Faucets
Refrigerator Water Lines
Bathtubs
Showers
Toilets
Drainage Piping
Bathtub Fixtures
Water Treatment Systems
Handicap Fixtures
Copper and Pex Repiping
Sewer Lines
Water Mains
And much much more!
Whether you choose the fixture, or we supply it, we will ensure that the installation is done with quality parts and to professional standards.
Get in Touch with Our Trusted Bathroom and Toilet Installation Plumbers
When you're ready to start building your ideal house or renovating your present one, we're here to assist you with getting the bathroom and toilet installation services you require.
We've been serving Burnaby and the Greater Vancouver area for over ten years, so we know what works and what doesn't when it comes to bathrooms and toilets. Our experienced plumbers will take care of everything from removing old fixtures to installing new ones, so you can rest easy knowing that your new bathroom is in good hands.
Whether you're looking for a new shower system or toilet, or just want some updates made to an existing one, we can help you out! Trust us always to do a good job when you want to build your dream home, update your bathroom, or remodel your kitchen. Our experienced technicians are here to answer any questions about your bathroom or toilet installation needs, so give us a call today!