Do you have a plumbing issue? Don't just hire any contractor to fix it. Miller Plumbing and Drainage is available in Vancouver, BC, to give professional plumbing services. We are the best all-in-one plumbing, drainage, and sewer services provider for all of your plumbing emergencies.
Finding a dependable plumber Vancouver, BC professionals when you have a plumbing or sewer line problem at home might be difficult. We can help by providing professional services. Your pleasure and comfort are our top priorities, and you can rely on us to resolve any plumbing issues you may be experiencing.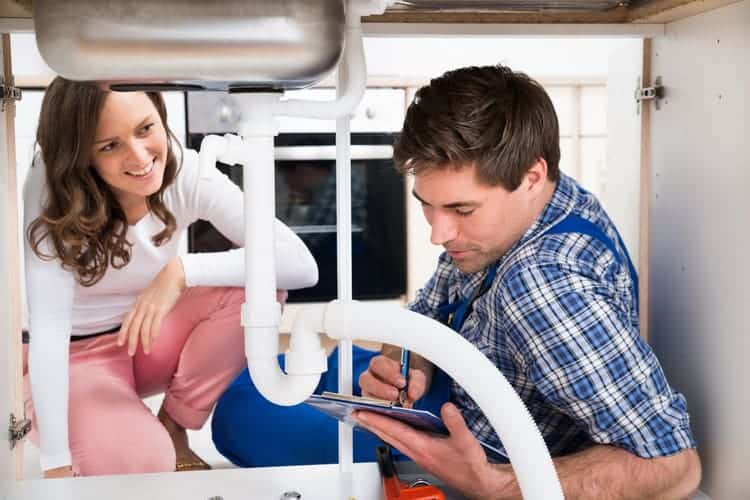 Reliable Emergency Plumber Vancouver, BC
When you need a plumber in Vancouver, BC, in an emergency situation, it can be difficult to find one who is available at such short notice. We offer emergency plumbing services so that you can call us anytime during the day when you need help with your plumbing issues. Our emergency plumbers are available so that there will always be someone ready to help with your problem when you need it most. We also provide emergency drain cleaning services in Vancouver so that you will never have to deal with backed-up drains again! Whether you need aid with your plumbing system or your drain cleaning needs to be done quickly and efficiently, we have the experience and knowledge necessary to get the job done right.
Top-Notch Plumbing Services in Vancouver, BC
We are a plumbing company that's been serving residences in Vancouver for the last decade. Our company is committed to offering exceptional quality and complete customer satisfaction. We'll do everything possible to ensure that you are completely satisfied with our service and your plumbing issues are completely resolved.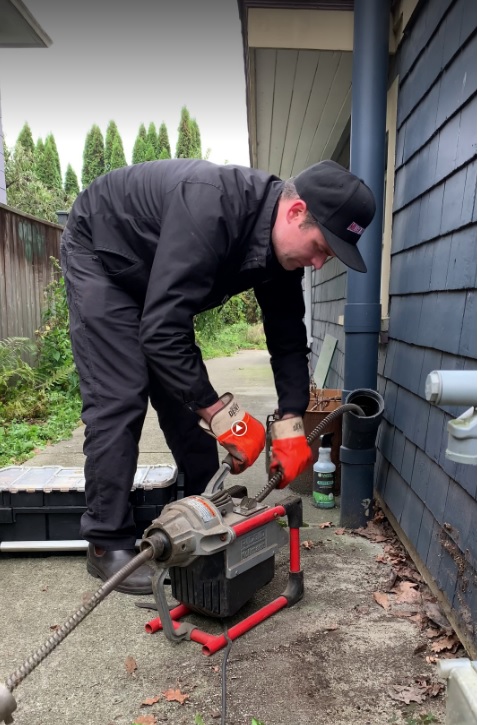 Clogged drains, showers, bathtubs, and toilets are cleared and prevented from recurring with our dependable Vancouver drain cleaning services. Furthermore, repeated clogging could indicate damage to the main sewer system. For drain cleaning, you can rely on our experienced plumbers at Miller Plumbing & Drainage. You don't have to go through the agony of manually cleaning your kitchen's clogged drain. Call us, and one of our knowledgeable Vancouver plumbers will gladly assist you!
Burnaby Shower Installation and Repair
At Miller Plumbing & Drainage, we can assist you with a shower installation in your Burnaby. Our team has installed showers that are both energy-efficient and powerful enough to meet your requirements. If you want to replace your old shower, we can do that too! Shower faucet leaks are typically caused by worn-out washers or corroded parts that must be replaced. Additionally, you may need to repair your shower head if it is clogged with mineral deposits or if the water pressure is inadequate. If your existing shower requires some fixes, we also provide shower repair services. Our trained professionals can quickly diagnose and repair the problem for you!
Electric Water Heater Repair and Installation
When your water heater stops working, you can count on us to arrive quickly and get it back up and running. We only use the best parts for electric water heater repairs, so you can relax knowing your hot water will be restored in no time. If you require a new unit, we can also install one for you at a reasonable price!
Toilet Repair and Installation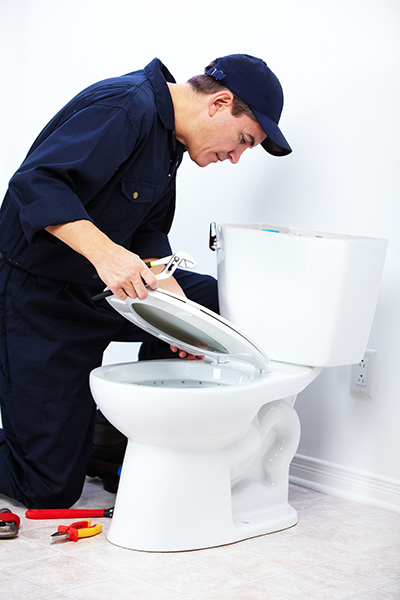 Toilets can be tricky at times because they are prone to a variety of issues that necessitate professional intervention. We provide quick service for toilet repairs ranging from simple clogs to complete replacements if necessary! We also offer services for the installation of new toilets in the event that your current one has to be replaced. Our licensed plumbers are skilled specialists who have received extensive training and are able to solve any kind of toilet issue with ease.
Garburators/Garbage Disposal Repair and Installation
Garbage disposals are useful for getting rid of food waste, but they can also be a source of frustration if they break down. If you need new trash disposal or you are broken, we're here to help. Please contact us with questions or concerns. Our highly skilled technicians can swiftly discover problems and conduct repairs so you can enjoy your kitchen again.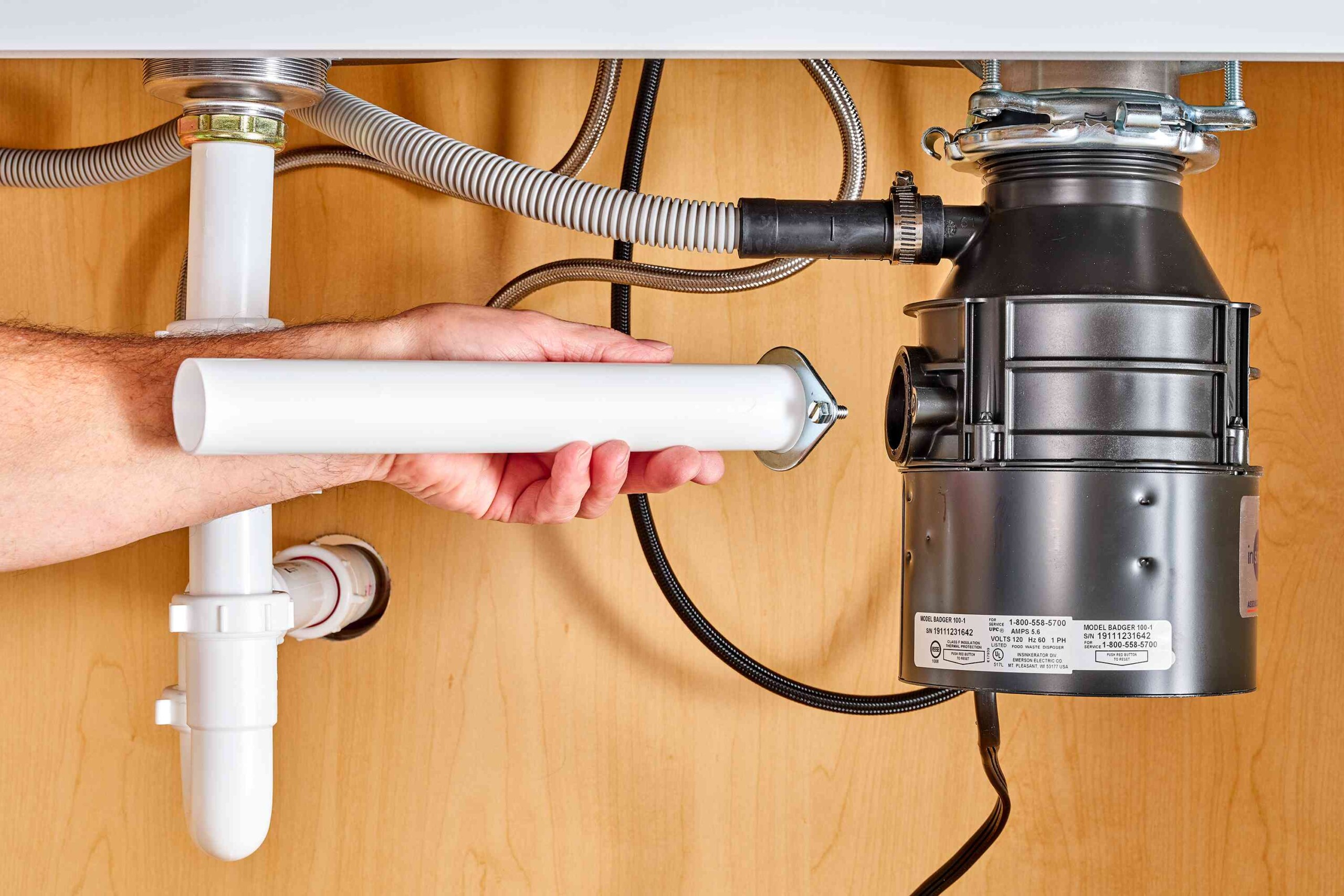 Other Plumbing Services We Provide:
Sewer Repair and Replacement
Electric Water Heater Repair and Installation
Toilet Repair and Installation
Kitchen Sink Repair and Installation
Bathroom Sink Repair and Installation
Our Trusted Residential Plumbing Services
We know that any plumbing problems can be a hassle, especially when you're trying to enjoy a relaxing weekend at home. That's why we provide a variety of residential plumbing services to help you maintain your home and prevent any unexpected problems. Our plumbers are committed to providing exceptional service that exceeds the expectations of our customers.
Whatever your plumbing problem, we have the experience and expertise to fix it quickly and efficiently. Whether you need a new water heater, your toilet is leaking, or your faucet isn't working properly—we'll be able to help. Our team of experts has the right skills and knowledge to address any issue related to your home's plumbing system.
Our goal is to provide homeowners with high-quality service while also saving them money. We offer affordable rates and flexible payment plans so that you can spend less time worrying about your home's plumbing problems.
Why Hire Our Professional Plumbers in Vancouver, BC?
When you need a plumber, it is crucial to hire someone with the proper credentials and experience. Choosing us as your Vancouver, BC plumber ensures that you get the best value for your money as well as peace of mind.
Excellent Service Quality
Our professional plumbers have extensive training and experience. They have the knowledge and skills to handle all plumbing services efficiently and professionally. They will quickly, efficiently, and effectively diagnose your plumbing issues. When you hire us for your essential plumbing needs, we will come to your home and carefully assess the situation and provide a solution accordingly.
One of our ultimate goals is to provide our clients with high-quality services at a reasonable price. Because affordability is important, we make certain that our prices are affordable.
Appropriate Tools and Equipment
Our experts have certain access to the necessary tools and equipment in the industry. We've invested in specialized tools that allow us to provide quick, efficient service to our customers. These tools also assist us in saving time and money on each project that we complete. This enables us to keep our prices low while still providing high-quality workmanship on every job. We use old-fashioned methods that have been proven to work in fixing your plumbing problems.
We're proud of the outstanding service we serve our clients, so we aim to exceed their expectations whenever they need drain cleaning or sewage repair, toilet repair, kitchen sink installation etc. We have a strong reputation because we go above and beyond to execute projects on time and within budget. This has helped us gain loyal customers in Vancouver.
Why Choose Miller Plumbing for All Your Plumbing Needs?
Miller Plumbing and Drainage, Ltd. has been providing Vancouver, BC, with quality plumbing services for over ten years. Since we started, we've grown to become one of the most trusted names in the industry.
Why do you think we've been able to stay successful for so long? It's because our clients know they can count on us for high-quality workmanship and honest pricing. We have a team of dedicated professionals who are committed to making every project a success. Our team is trained with the latest techniques and technologies, so you can be confident that we will provide you with quick, quality workmanship while staying within your budget.
We'll work with you to understand exactly what's going wrong with your current system and how best to fix it, taking into account any budgetary concerns or other limitations that might be present. Once we've determined how best to proceed, then we'll take care of everything from start to finish—including the installation of new equipment if necessary—so that all you have left to do is enjoy the benefits of running an even more efficient operation!
Get in Touch with Our Plumber Vancouver, BC Experts!
We know that any plumbing problems can be frustrating, especially when they strike at the worst possible moment. That's why we always make it our goal to get in touch with our plumber Vancouver, BC experts, as soon as possible after receiving your service request. We take pride in providing prompt service and will always keep you informed about what's going on throughout the repair process.
We're proud to be your go-to plumber for all of your plumbing needs. We offer a wide range of services, including water heater repair and replacement, toilet installation, drain cleaning, and more! Our plumbers have extensive experience working with both residential and commercial customers. If you have any questions about our services or would like to schedule an appointment with one of our experts, please contact us today!
Plumber Vancouver, BC – FAQs