WELCOME TO MILLER PLUMBING AND DRAINAGE LTD.
100% LOCALLY OWNED AND OPERATED
MODERN PLUMBING, OLD FASHIONED SERVICE
Miller Plumbing and Drainage is proud to serve Vancouver, Burnaby and New Westminster. We handle both residential and commercial customers and maintain a high standard of professional service. We strive to make our services a positive experience, providing quality advice, fast and efficient workmanship, and affordable, competitive pricing.
Competitive pricing is always an important issue for potential customers. Miller Plumbing and Drainage provides you with clear, up-front pricing before we begin each job. Any additional unforeseen and necessary repairs will be discussed and approved before continuing. Our aim is to provide you with honest pricing and the best quality service in the business.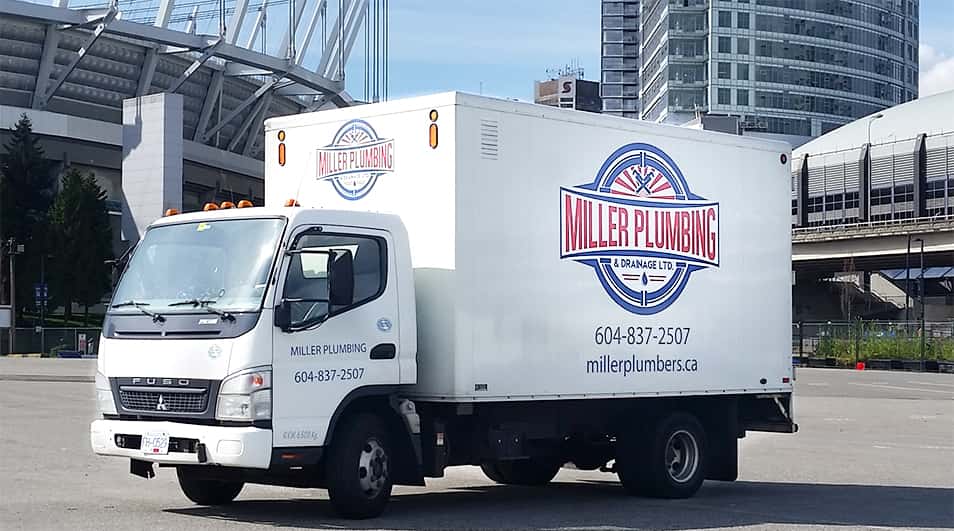 Certified Plumbers & Gas Fitters with:
Red Seal Plumbing Journeyman ticket
Red Seal Gas B ticket
Gastite Installer Certified
Electrical Endorsement ticket
Licensed, Insured & Bonded
Premier Plumbing And Drain Cleaning Company in Vancouver
Miller Plumbing and Drainage has been serving Vancouver, Burnaby, and New Westminster for over a decade, and we are pleased to offer high-quality residential and commercial plumbing services backed by a full-service warranty. Our team of licensed and insured plumbers and drain technicians are experienced and trained to solve your plumbing issues quickly and efficiently.
Our goal is to ensure that your home is safe and comfortable while keeping it environmentally friendly through proper maintenance of your plumbing systems so they last longer. Our mission is to help our customers maintain their homes by providing reliable and honest service in order to prevent costly repairs down the road. We will always do our best to ensure that you have peace of mind when it comes to your plumbing system!
What Makes Us One of the Top Plumbers?
We guarantee precision, diligence, punctuality, and adaptability to your needs. You may rely on that we are always ready to provide you with service updates and honest, reasonable pricing.
We are your go-to plumbing service provider because our team of pros are experienced and can handle problems ranging from installation to repair. Many of our customers have been with us for many years and are satisfied with our service. The majority of our clients return for future services.
Get the Best Deal on Our Plumbing Services!
We believe that the greatest method to retain clients is to empathize with and comprehend their issues, as well as to simplify them and identify the optimal solution.
Every plumbing job we execute is priced fairly and openly, ensuring that our clients are not subjected to any unwelcome financial shocks. Our team will thoroughly explain the problem's diagnosis and ensure that all of your questions are addressed.
As long as you're with us, we will ensure that you never face plumbing emergencies again. Let Miller Plumbing and Drainage take care of your plumbing system. Contact us now to schedule an appointment!