The truth is that most homeowners are unsure of what plumbing emergencies entail. In addition, regardless of the time, it is preferable to follow the rule of caution and immediately get a hold of the best plumber near you. Nonetheless, if you find your house in one of the following circumstances, you should contact a plumbing company right away. 
1. Sudden Water Loss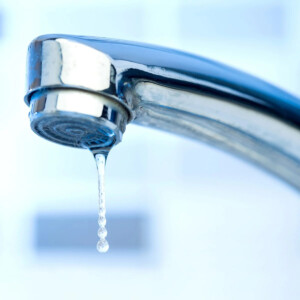 You should be concerned if you discover yourself unexpectedly without access to flowing water. It affects your capacity for cleaning, cooking, and even using the restroom. Although most of us no longer depend on the tap for drinkable water, a plumbing emergency can still arise if there is no running water. Consult a professional to discuss fixing the problem.
2. Burst Pipes 
Whenever a pipe bursts in your house, stop what you're doing and call an emergency plumber immediately. Depending on circumstances, litres of water can quickly overflow your home. Turn the water off if you know how. Otherwise, start moving valuable items and electronics to a secure location to avoid further complication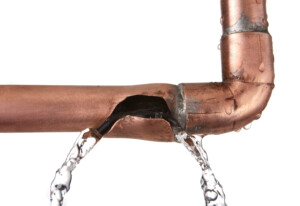 3. Waters On The Floor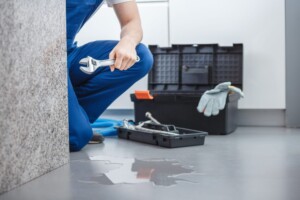 Flooding is a frighteningly realistic possibility for your home. There have been several terrible experiences about a homeowner stepping out of their rooms only to discover their basement and the floors full of water. Due to moisture, water tends to ruin home furnishings, floorings, furniture, and perhaps even your home's insulation and wood framing if the flooding is not resolved in a matter of time. Several incidents are much more severe than others. If you discover water on your floors, consider calling an emergency plumbing company as soon as possible.
4.Clogged Or Overflowing Toilets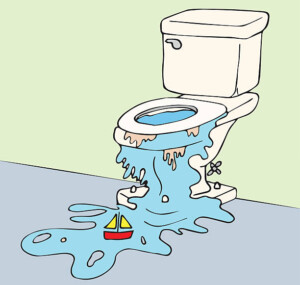 Clogged toilets are pretty obvious. When the toilet waste isn't flushing or when the water is starting to rise each time you flush, then you have a clogged toilet. If that is the situation, you can try to extricate the clog with a plunger. If this method doesn't work, contact an emergency plumbing company, preferably the one closest to your location who can arrive quickly and know what and how to fix the problem because the clog could be within the toilet's pipelines or down the pipe system.
5. No Hot Water
Loss of hot water may be such an inconvenience. You're in trouble if you run out of warm water during winter while it's pitch black outside. For the elderly or small children, the shock from cold water can be harmful. Get your water heater repaired as soon as possible if this occurs and you have no alternative means of producing hot water.
At Miller Plumbing & Drainage, we're always happy to help you with your plumbing concerns. No matter what plumbing problem you face—whether it's a clogged toilet or leaky pipe, we're here to help. We have the right tools and experience necessary to fix problems quickly and efficiently. To avoid emergency situations and ensure continuous plumbing operation, contact us.