Unexpected problems can arise at any time and they can be difficult to deal with, especially in the winters. If you want to avoid all these problems in the winter, here are some winter plumbing tips for you.
Frozen Pipework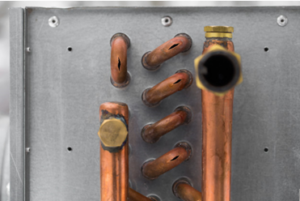 It's one of the most recurring problems, especially in places where it snows frequently. The water inside the pipework can freeze leading to bursting or cracking the pipeline. If you want to avoid this situation, then keep the heating on at a low temperature. It's best to get a hot water heater installation if you don't have one already.
Clogged Drain
One of the best ways to avoid this situation is to stop putting hard to grind objects, grease, and oils down the drain. All these materials can clog the drain. If you do not have experience in this area, you can get drain repair in Vancouver or Burnaby by a professional. There are many plumbers in Vancouver BC who are experts at drain cleaning. All you must do is find the right one to do the job.
Gutter Unblocking
Another most common problem that arises is the damage to the gutters due to ice. You can keep the gutters clean of leaves and other debris to ensure that this does not happen. If you are unable to do it, you can hire the best plumbers in Vancouver and Burnaby to do it.
Boiler Service
You do not want your boiler to stop working when you need it most right? If so, then you must get your boiler serviced every year to avoid this situation. Boiler breakdowns during the season can be extremely disturbing, so get it all done before the winter arrives.
Water Heater Draining
If you live in a place where you get hard water, then the sediment in the water can lead to rust development inside the heater. The rust can affect your cooking, showering, drinking, and all water-related activities. It's important to drain the water heater. If your water heater is in extremely bad condition, it is best to get a hot water heater replacement. A professional plumber in Vancouver can help you with water heater installation or hot water heater repair as well.
Final Tips
Finding a plumber in Vancouver BC is easy and does not take much effort. However, following these tips can save you from facing any emergency problems in the winter. Winter can be hard to deal with if your boiler, drainage, gutter systems, etc. is not functioning well. Not to mention, the failure of the water heater that can force you to use cold water. Avoiding these situations should be the top priority of every household, but in case something comes up, it's best to take professional help. You can do the basic tasks like cleaning the drains, taking the boiler for service, etc. but that should be it. Make sure that you are taking the necessary precautions, if you have any questions, our team at Miller Plumbing would be happy to help. Call us at 604-837-2507