Maintain the condition of your drainage system with the assistance of our skilled drain cleaning Vancouver BC services.
Every property needs annual expert drain cleaning services. Your plumbing system is a component of the interior system of your home. It must be clog-free to maintain proper dynamics. A well-maintained drainage system flushes wastewater and dirt away.
Having your drains cleaned on a yearly basis by Vancouver drain cleaning service providers ensures the safety of your property against terrible plumbing situations. Miller Plumbing and Drainage is the best to call not just for routine maintenance but also when the drains stop working.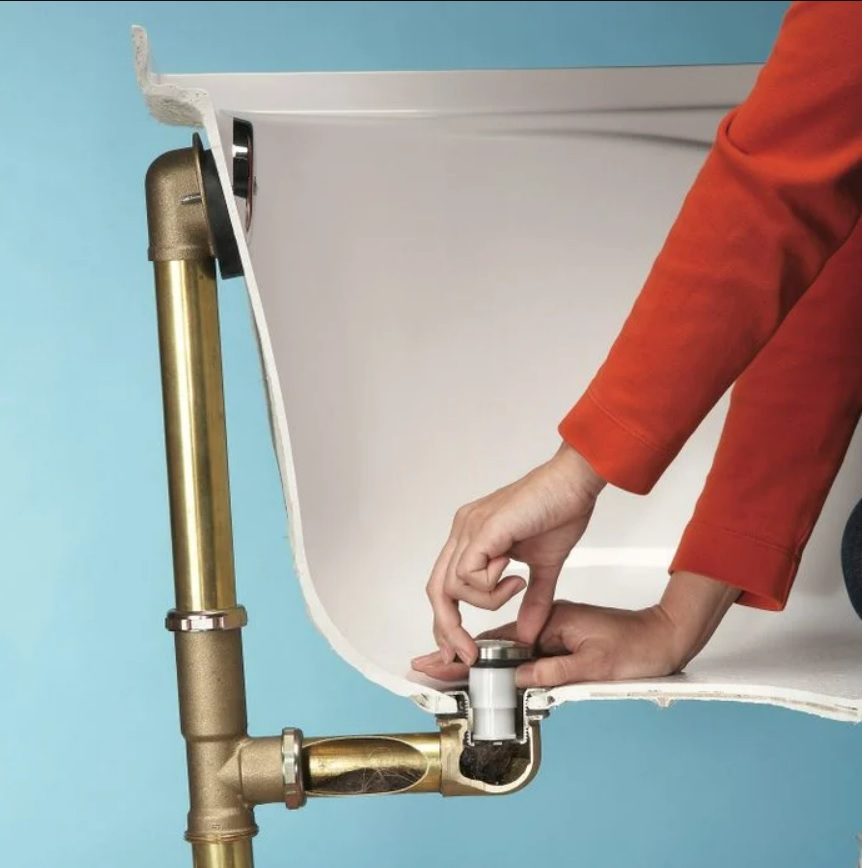 Best Drain Cleaning Services in Vancouver
We realize how inconvenient clogged drains can be. We also know that you don't have time to deal with them, which is why we provide Vancouver drain cleaning services. With our assistance, you'll have your drains back in working order in no time.
We offer a number of drain cleaning services, including:
Clogged kitchen drains are one of the most common drainage issues in New Westminster homes. Grease, soaps, fats, and detergents can accumulate in pipes and clog them over time. Dealing with a blocked kitchen sink can be inconvenient. Fortunately, we have a tried-and-true drain cleaning method that works great on even the most stubborn clogs. Our plumbers will ensure the debris is removed and that your kitchen drain sink is fully functional.
After a long day, nothing beats a relaxing shower. If your shower or tub drain is clogged, this can be rather inconvenient. Because of constant exposure to soap residue, hair, and other debris, shower and tub drains are prone to clogging.
When you contact Miller Plumbing & Drainage for New Westminster drain cleaning services, you can rest assured that your issue will be treated quickly and efficiently. We understand how inconvenient blocked and overflowing drains are as they can potentially cause bigger issues if left ignored for too long. That is why we make certain that the job is done right the first time!
Drains for Bathroom Sinks
Clogged bathroom sinks are indeed one of the most common home problems nowadays. Our professionals will guarantee that your bathroom sink drains properly by using tools and procedures to remove any obstructions that may be interfering with its performance.
When you call Miller Plumbing & Drainage for Vancouver drain cleaning services, you can be confident that your problem will be resolved quickly and efficiently. We understand how inconvenient it is to have blocked and overflowing drains—they can even cause further damage if left untreated for too long.
Our Professional Drain Cleaning Process
Our Vancouver drain cleaning services are just what you'd expect from a local family business.
When you contact Miller Plumbing and Drainage for drain cleaning services, you get a timely and friendly service with a quick response time.
When you contact us, you can be confident that your drain problem will be resolved quickly and efficiently.
Frequent Reasons For Clogged Drains
One of the most prevalent plumbing issues, clogged drains, can be caused by a multitude of factors. You can most certainly relate a clogged drain to one of three causes.
Buildup of Debris and Residue — Even seemingly harmless things, such as soap scum and "flushable" wipes, can wreak havoc on your plumbing. To minimize clogs caused by debris and residue accumulation, make it a practice to flush only dissolvable materials (toilet paper as opposed to "flushable" wipes) and to flush your drains with hot water on a frequent basis.
Pipe Corrosion – If your Vancouver plumbing system is outdated or hasn't been routinely maintained, it's possible that your pipes will succumb to corrosion. Corrosion or the deterioration of pipes can transform little clogs into a much greater problem if left untreated. If you feel that your pipes are corroding, please contact us so that we can investigate!
Tree Root Infiltration – Occasionally, the phrase "When nature calls" has more than one meaning in the restroom. Tree roots and other natural materials such as dirt do not belong in your plumbing system. If you are experiencing many obstructions, as well as backups into the tub and sinks, it may be possible that tree roots have infiltrated your drains and obstructed them. Immediately contact Miller Plumbing if your plumbing systems are clogged and backed up!
Signs That You Need Drain Cleaning Vancouver Services
Drain problems typically begin minor but can quickly escalate if ignored. Miller Plumbing keeps your home's plumbing system in excellent shape. Here are some warning indications that you should contact a professional.
Multiple clogged drains are a household nightmare that no homeowner wants to face. If you've done your fair share of do-it-yourself drain cleaning, the plumbing problem may be more complicated than you can handle. When you need drain cleaning in Vancouver, call Miller Plumbing to efficiently find and clear away clogs in your drainage system.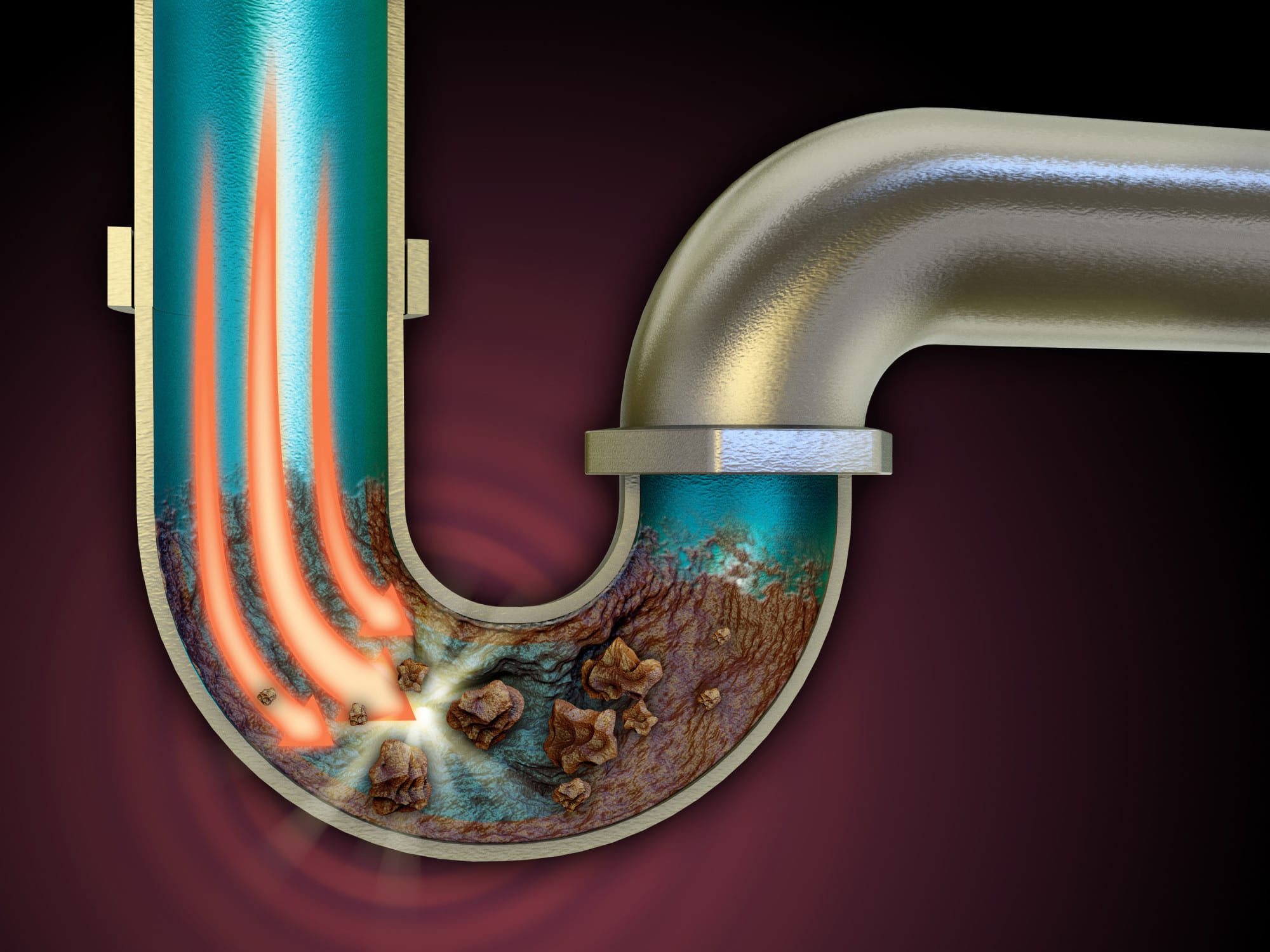 Air fresheners can only mask the odor of clogged drains for so long. Any obstacles like hair, oil, and food particles can be quickly dislodged by Miller Plumbing, a reputed Vancouver drain cleaning service provider. Our trusted plumbers can also help you avoid future clogs. Your home will once again smell fresh.
When you hear gurgling sounds in your drains, you may require drain cleaning in Vancouver. Using drain cleaning chemicals may have a negative impact on your home's drainage system. Say goodbye to odd plumbing sounds while the Miller Plumbing drain team is on the job.
Do you have a puddle or a leak on your lawn, garden, or elsewhere? When water appears where it should not be, it is an indication that something is amiss with your property's drainage system. Because your drains are either blocked or faulty, you may be experiencing sewage backup. When this happens, call a Vancouver drain cleaning service.
Unusually high water bills are one sign that something is wrong with your home's drainage system. You may be unaware of a plumbing leak. You might save money on your water bill by calling a trustworthy Vancouver drain cleaning business.
You've always known your home was spotless and clear of pests like flies and rats. They do, however, appear to have arisen out of nowhere. Even after thoroughly cleaning your home, you find that the bugs are still present.
One of the reasons pests arise unexpectedly is when food has become lodged someplace in your home's drainage system. Cleaning your drains is the most effective way to get rid of pests. As a result, it is best to employ a professional plumbing company that offers drain cleaning services Vancouver, BC.
Our Comprehensive Plumbing Services in Vancouver
Miller Plumbing and Drainage offer a wide range of professional plumbing services to ensure your home is in the best shape possible. Our team of trained professionals can help you with any plumbing problems that may arise, from minor issues to major repairs and maintenance.
We're able to handle everything from routine drain cleaning to replacing water heaters and installing new pipes—no matter how small or large your job is, we'll make sure it's done right. We offer a wide range of services for all types of homes and businesses, including:
Plumber
Sewer Repair and Replacement
Electric Water Heater Repair and Installation
Faucet Installation
Toilet Repair and Installation
Garbage Disposal Repair and Installation
Shower Repair and Installation
Leaky Pipes
Burst Pipes
Plumbing Installation
Kitchen Sink Repair and Installation
Bathroom Sink Repair and Installation
Tips to Keep Your Drain in Good Condition
A clogged drain can cause damage to your walls, floors, and even your furniture if it backs up into other areas of your home. In fact, a clogged drain could even cause your property to flood. Therefore, it is essential to always keep your drains clean and clear.
There are various things you can do to ensure that your drains remain in good working condition.
Think About What You Dump Down the Drain
In the case of clogged drains, food waste is undoubtedly one of the primary reasons. Fats and oils, for instance, can solidify when they cool, which means they will clog a drain even if they were fine in hot water from your faucet. If you want to keep your drains clean, you must be mindful of what you discard.
You should also clean your drains every once in a while, whether they are in the kitchen sink, bathroom sink, or bathtub. Use a drain cleaner or a mixture of baking soda and vinegar to prevent buildup in the drains.
Avoid Using Harmful Chemicals
You may feel that harsh chemicals, such as bleach will clear your drains, but they can really do significant damage over time. Instead of harsh chemicals, try cleaning your drains with hot water, vinegar, or baking soda.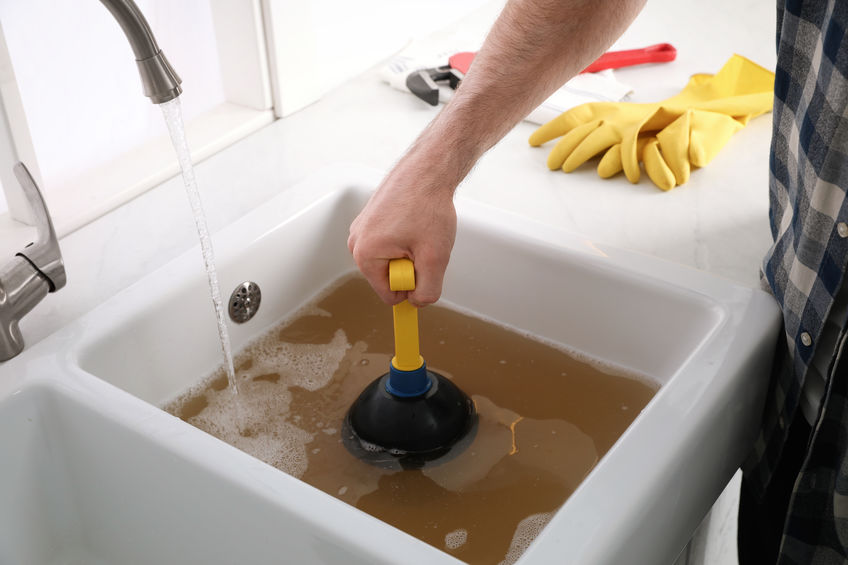 Garbage disposal is an efficient and effective means to dispose of common kitchen waste, such as food, by shredding it into small bits and is highly suggested by any plumber. Consequently, they can flow easily through plumbing. If you're in need of a new garburator/garbage disposal installed, we are always available to assist you.
Utilize Filters or Strainers for Drains
A strainer or screen installed in your sink's drain will prevent large debris from entering the drain. It will increase the water flow when washing dishes by catching tiny food particles that would otherwise clog the drain. Regularly inspect these screens for accumulation so that you may eliminate them before they cause problems.
The Advantages of Hiring Drain Cleaning Experts in Vancouver
Here are some advantages to engaging our Vancouver plumbing technicians for drain cleaning:
With plumbing, you should engage a professional Vancouver drain cleaning. Experienced plumbers can accurately diagnose plumbing issues and devise solutions that solve current issues while preventing future issues.
Plumbing emergencies are filthy and should be handled by drain cleaners. Keep yourself and your loved ones safe from plumbing catastrophes such as:
Damage from Biohazard Waste Water
Electrical Dangers
Hazardous Chemical Exposure
Adequate Tools and Equipment
Professionals have all of the instruments necessary to assess and clean your drainage system. When you employ professionals for drain cleaning in Vancouver, you gain access to cutting-edge technology that will restore your plumbing system to full efficiency.
It may appear to be expensive to hire a professional drain cleaning service in Vancouver. Hiring inexperienced plumbers to fix drainage issues, on the other hand, does not necessarily guarantee outstanding outcomes. Experienced plumbers are more likely to complete the task correctly and without costly blunders.
Why Should You Hire Miller Plumbing?
Miller Plumbing and Drainage has a team of specialists who tackle a wide range of plumbing problems utilizing cutting-edge technology to provide quality plumbing services in both residential and commercial premises. Our skilled plumbers understand the importance of a drainage problem. With our thorough screening process, only the best plumbers work on your plumbing system.
Drain Cleaning Vancouver, BC FAQS