Garbage disposals often go unnoticed in our kitchen, that is until they malfunction. When your garbage disposal is clogged or makes strange noises, it can be frustrating and negatively impact your kitchen's cleanliness. But who should you call when this happens?
In this blog post, we'll share who to call for garbage disposal repair.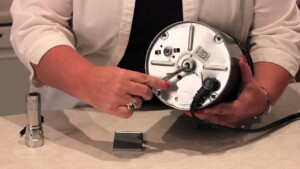 Plumbers
When it comes to repairing a garbage disposal, plumbers are the first people that come to mind. This is because they are experts in dealing with all sorts of plumbing issues, including garbage disposals. Most plumbers can easily diagnose and fix any problem you might be having with your garbage disposal. It is also essential to consider calling a plumber if your garbage disposal is leaking.
Home Appliance Repair Services
Sometimes the problem with your garbage disposal might not be related to plumbing. Instead, the issue might be with the motor or any other electrical component. In such a scenario, you should consider calling home appliance repair services. These services specialize in fixing household appliances such as ovens, washing machines, dryers, and garbage disposals. Home appliance repair services have experts who can easily diagnose and fix the issue with your garbage disposal.
Garbage Disposal Manufacturers
Get the most out of your garbage disposal warranty by getting in contact with its manufacturer. If they have not expired, these warranties usually provide coverage for repairs and replacements. Reach out to them and they will direct you toward an authorized repair service provider that can help solve any issue quickly and efficiently.
Handyman Services
If repairing a garbage disposal is a simple fix, such as unblocking the disposal or resetting it, you might want to consider calling a handyman service. Handyman services are experts in small repair jobs around the house. If you are unsure of who to call, a handyman service can also offer you advice on what to do.
DIY
Some problems with your garbage disposal might not require professional assistance. Before calling a plumber or a repair service, try to troubleshoot the issue. Look up guides online, restart the disposal, or check if there is an obstruction in the drain. If the problem seems to be simple, try fixing it yourself. However, keep in mind that DIY solutions might not be suitable for complicated issues like faulty motors.
Conclusion
A broken garbage disposal can quickly put a damper on your day-to-day kitchen routine. It is essential to know who to call when you need a repair. Always remember to call a plumber if you suspect the problem is related to plumbing. For any electrical issues, it is best to call a home appliance repair service or the manufacturer if it's still under warranty. In case of a small issue, a handyman service can be of great help. Lastly, try to troubleshoot the issue yourself before calling for professional help. Knowing who to call when your garbage disposal is in trouble can save you money and time in the long run.
At Miller Plumbers, our experienced plumbing experts are focused on delivering top-notch service that can get your disposal up and running quickly. Our team of professionals will provide you with expert advice and thorough guidance throughout the repair process so that you can get your kitchen back to normal in no time. Contact us today for any questions about garbage disposal repair!