The decision to hire a plumber is one that should not be taken lightly by homeowners. Plumbers are in charge of repairing some of the most critical components of the home, such as the toilet, faucet, and water heater. Failure to select a competent plumber may result in future costly and unsafe repairs. To find the best plumber in Burnaby, you must first understand what qualifies a plumber as the best.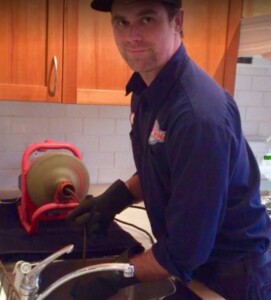 The best plumber must be able to diagnose problems with your plumbing system before recommending a solution. They should also correctly install all new pipes and fixtures so that they do not leak or break down prematurely. Finally, it is important for your plumber to be honest about how much their services cost so that you can budget properly for their services.
There are also several things that you should look for when hiring the best plumber:
Referrals and Connections
You can find out who to call for plumbing services by simply asking your loved ones, friends, neighbors, and coworkers. They should be happy to recommend a reliable plumber in the area. Check with previous realtors or other professionals who regularly work with plumbers. You can compare plumbers based on factors such as price, service quality, reviews, turnaround time, and so on once you have three to five referrals. Working with plumbers who have been recommended by others has the advantage of them being concerned with maintaining a good reputation with both you and the person who referred them. They are more likely to be conscientious about providing excellent plumbing service.
Check Their Credentials
Another step in assessing whether a plumber is qualified to work in your home is to examine their credentials. Before working anywhere, a plumber must obtain a license in all states. Checking online to see if a plumbing company is licensed by the local government is one of the most acceptable methods. No matter how inexpensive a plumber may appear, you should never hire them until they can provide proof of their credentials. Hiring knowledgeable plumbers can give you peace of mind, knowing that your home's plumbing difficulties are being handled by trained and experienced professionals.
Experience and Competence
Depending on the complexity of the services, a Burnaby plumber should have previous expertise to deliver quality plumbing work. Experience saves time and money, which could lead you to hire a different plumber if the inexperienced one performs poorly. In addition to experience, a plumber should have sufficient knowledge to give excellent plumbing services and assistance. Due to negligence, numerous buildings and residences have subpar plumbing systems. The best and most skilled plumber will examine and perform the task quickly and without leaving any potential future issues, as well as give recommendations for the best plumbing system solutions.
If you need a plumber in Burnaby, you can trust Miller Plumbing to get the job done right. We truly understand that when it comes to your house, you want to work with a competent and trustworthy professional. We are therefore pleased to provide our Burnaby customers with the greatest quality service at affordable costs. Get in touch with us today!