The plumbing industry is a very intricate and technical field. If you have a leaky faucet, it's not just as simple as calling a plumber and having them fix it. There are numerous factors to consider when diagnosing and repairing a plumbing problem.
To ensure that your plumbing system functions properly and lasts for years, you must hire a professional plumber. Here are five reasons why: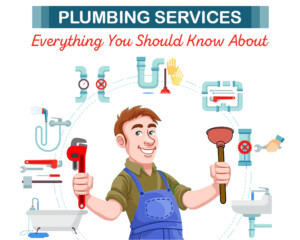 1.Access to the Right Tools and Equipment
A professional plumber has the right tools and equipment for any job. They are also well-trained and experienced enough to know which tools and equipment are needed for various tasks. This is important because many DIYers don't have the right tools or equipment, so they may not be able to do certain jobs properly. A professional plumber will always have what is needed on hand so that they can do their work effectively.
2.Proper Training to Diagnose Plumbing Issues
A professional plumber is trained in diagnosing plumbing problems, which means that he's able to identify what's wrong with your plumbing system quickly. In addition, he understands how different systems interact, allowing him to anticipate potential problems and resolve them before they become serious issues.
3.Keeping Up with Industry Standards for Codes and Regulations
In order to protect the consumer, local governments have passed laws governing the installation and maintenance of plumbing systems. These codes are designed to keep you safe from health hazards and damage to your property. Plumbing professionals comply with these standards, which means they're up-to-date on the latest code requirements. When you hire a professional, you know that he or she has been vetted by state licensing boards, ensuring that he or she is qualified to do the job.
4.Prevention of Future Plumbing Problems
Plumbing system problems can be caused by a number of factors, including improper installation, normal wear, and tear, or damage from outside elements such as tree roots growing into pipes or drains. Hiring a professional plumber will help prevent future problems by correcting existing issues so that they do not become bigger problems later on down the road. They can also help you prevent future plumbing problems by giving you tips on how to maintain your plumbing system and what products to use when you're doing home renovations or repairs.
5.Saving Time and Money
A professional plumber can save you time and money by quickly diagnosing what's wrong with your plumbing system. They will have the right tools, equipment, and knowledge to get the job done quickly, so you don't really have to spend time waiting for them to come out or having to call someone else out when they don't know what they're doing. A professional plumber will also be able to give you an accurate estimate of how much it will cost, so there are truly no surprises!
Reach Out to Our Professional Plumbers Today!
The bottom line is that if you need plumbing services in Vancouver, Miller Plumbing has you covered. You'll find us to be professional, well-trained, and friendly. We can help you with leaky pipes, drain cleaning, sewers, new installations, and more. If you want to work with a team that's dedicated to providing the best possible service at an affordable price, call us today!