Plumbing tasks are difficult. They demand you to access your home's water supply and experiment with it in an attempt to fix the issue. We admire those who approach house maintenance with a DIY mindset: it teaches you new skills, saves you money, and gives you the joy of a job well done. However, there are situations in which it is preferable to hire a professional. This is where we step in.
Some jobs are unsafe or could severely damage the plumbing system in your home. Aside from this, there are numerous additional benefits of employing a skilled plumber that make the expense worthwhile. Here are five great advantages of hiring a professional plumber in New Westminster: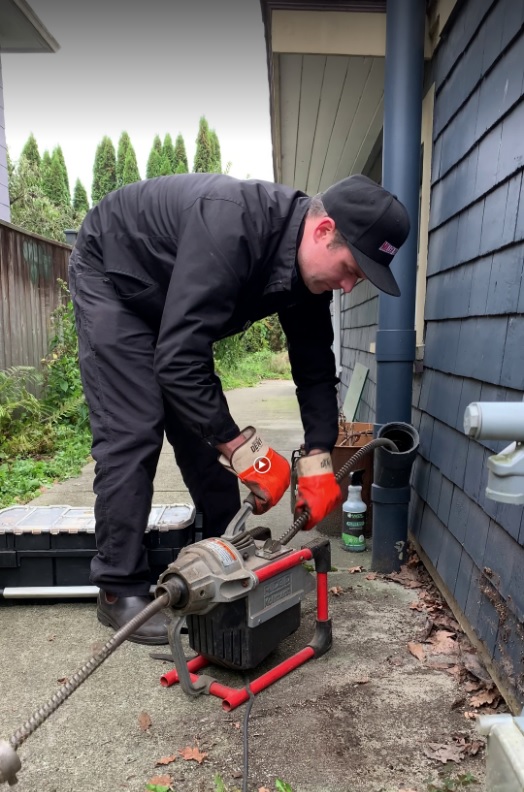 1.Trained and Qualified
It is indeed perilous to choose any plumber for plumbing work. They may not be authentic or competent, and they may do more harm than good. But a professional plumber has gone through extensive training and is conversant with a wide range of plumbing techniques. Along with training, he is also officially licensed, which will demonstrate his legitimacy.
2.Right Tools And Equipment
A plumber has access to high-quality tools that make pipe repairs and replacements significantly easier. In contrast, you may have trouble locating these tools in your local hardware shop, and the ones you do discover may be of worse quality. A professional plumber also has access to equipment, allowing him or her to repair your plumbing in a single visit as opposed to waiting several days for parts to come from your local hardware store.
3.Save Money and Time
Hiring a skilled plumber will save you a considerable amount of time. A qualified plumber will be able to immediately identify the plumbing issue and fix it as quickly as possible. This would save you a substantial amount of time. Additionally, professional plumbers are less expensive. They may charge a premium for their services, but their repairs and maintenance are perfect and durable, resulting in long-term cost savings.
4.Safety
Attempting to do your own plumbing repairs could endanger you. Burns can result from applying scorching hot water to your skin or lifting and moving heavy pipes. Another potential risk associated with plumbing repairs is the force of the water, which you may be unable to control. You can completely avoid such issues if you hire a professional plumber in New Westminster who is trained to handle them correctly.
5.Offer Expert Advice
You may occasionally encounter an issue that necessitates constant attention, such as a leaking or blocked steam pipe. Using a pipe snake to unclog the drain or replacing a small section of the pipe may not completely solve the problem because these repairs are only temporary. Professional plumbers are trained to diagnose individual problems as well as the entire drain or plumbing system. They can assist you in resolving immediate issues as well as providing the best advice on how to improve your home's plumbing system.
Do you need to hire a professional plumber in New Westminster? You don't have to break the bank! At Miller Plumbing, our team is fully insured and licensed to provide property owners with dependable and comprehensive services at reasonable rates. We will handle any job efficiently, whether it is drain cleaning, new installation, or plumbing repair. Contact us to schedule your appointment!