If you need garburator/garbage disposal repair Burnaby services, our expert plumbers at Miller Plumbing can help! We'll help you diagnose the problem and provide the necessary repairs so that you can get back to enjoying your kitchen again!
Signs You Need a Garburator/Garbage Disposal Repair Burnaby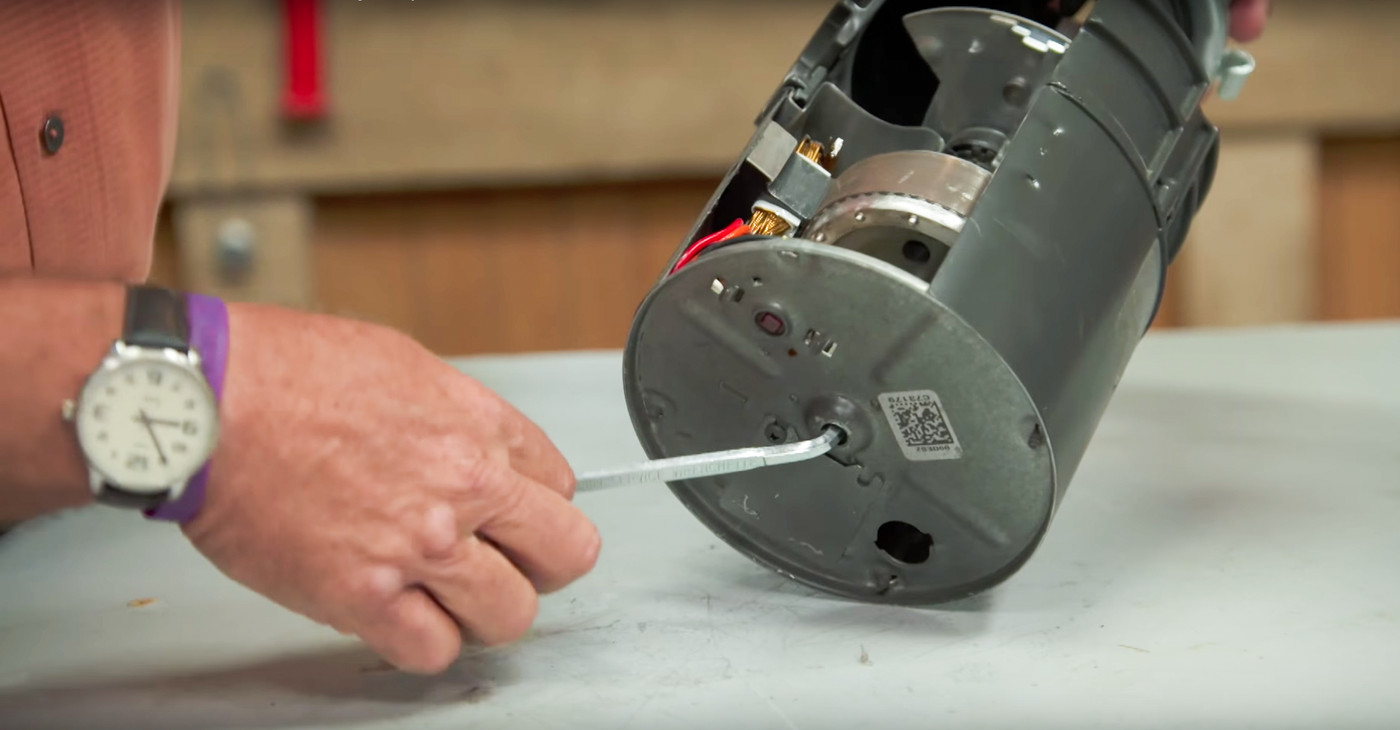 A working garburator or garbage disposal is essential in any kitchen. You'll spend far more time cleaning up and pushing food into your trash can if you don't have one. That is why, if your garburator/garbage disposal fails, you should contact an experienced plumber straight away. You can keep your garbage disposal functioning smoothly for years with skilled repair and maintenance.
The following are indications that your garbage disposal needs to be repaired:
If your garbage disposal won't turn on, this is the clearest symptom that you need to call a plumber. First, ensure that the electrical wiring is in good working order. Once you've determined that the problem isn't with the switch, make an appointment with our Burnaby plumber immediately.
A well working garbage disposal will shred food and waste. Although there are some things that should never be thrown down a garbage disposal, a well-maintained device should be able to break down most food with ease. If your garburator/garbage disposal isn't working properly, contact us at Miller Plumbing & Drainage to have a look at what may be the issue
The most likely result of the previously mentioned above issues is the need to reset your garbage disposal. However, if your equipment keeps needing to be reset, you should contact our expert plumber to determine the source of the problem.
Although a little bleach can help remove unpleasant odours from food waste, persistent odors coming from your garbage disposal may suggest a larger problem. Any skilled plumber will be able to remove old food particles from the drain pipe of your garburator and drain clean the kitchen pipes to eliminate the stink.
A garbage disposal that makes strange noises is likely to have a problem. The most prevalent sound is that of metal grinding. This grinding sound is caused by rubbing anything stuck in the blades, a missing portion of the garbage disposal, or a misaligned part of the garbage disposal.
Why Is My Garburator/Garbage Disposal Humming?
Garburators/garbage disposals can hum when they are overloaded or when a foreign object that shouldn't be there becomes lodged within. To resolve this, push the reset button on the garbage disposer's bottom. If this fails, turn off the power and shine a flashlight into the drain. Look for an object that may be jammed in there as well. Using pliers or a gripping tool, remove the item. Putting your hand inside garbage disposal is unsafe and should not be done. A hex key jam clearing tool may be included with your garbage disposal. Look for it beneath the sink or taped to the garbage disposal and examine the bottom of the disposer for a slot into which the tool can be put and twisted back and forth to clear the jam.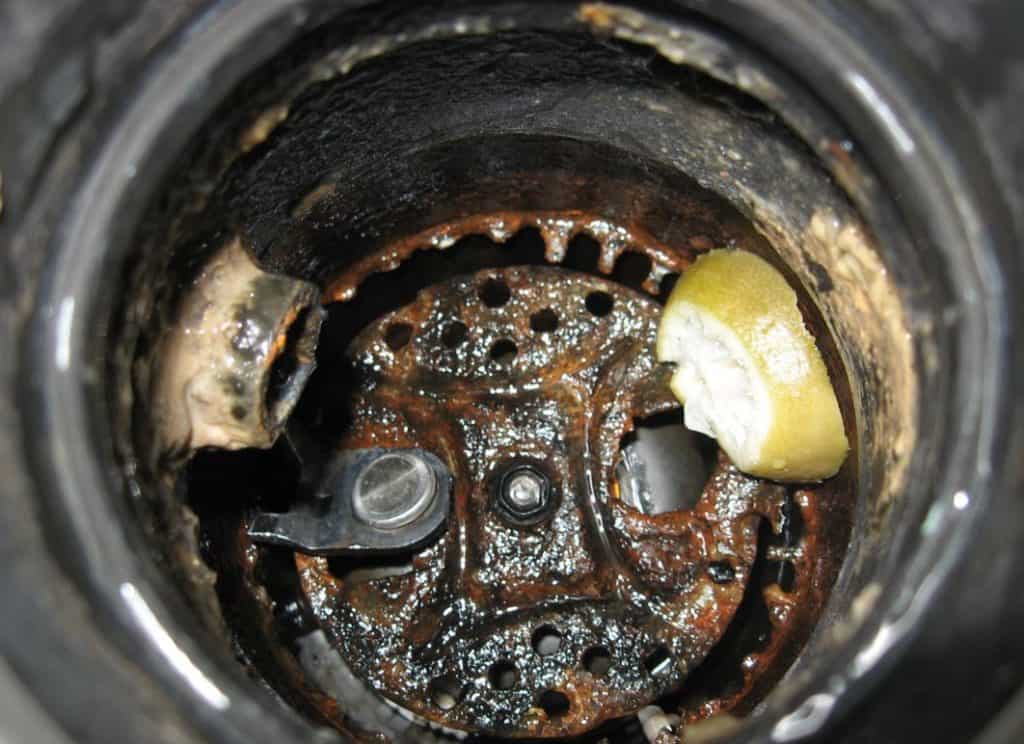 Leaky Garburator/Garbage Disposal Repair
A leaking garbage disposal can be repaired if the faulty component is identified. Replace any damaged or leaking parts with new ones.
Disposals may leak over time owing to:
Cracks in the body of the garbage disposal
Flanges or gaskets that have become dry and cracked
Wear and tear on the seals
Unsecured pipelines
Some garbage disposals are linked to the dishwasher, allowing for self-cleaning. This region is prone to leaks as well. Except for cracks in the disposal's body or internal lining, these defects are repairable. If this is the case, your garbage disposal will need to be replaced.
Simple repairs can take DIYer many hours to identify and complete, so include that into the expense if you decide to handle the problem yourself. Having a professional plumber, such as Miller Plumbing and Drainage, can diagnose and repair the problem and help in the discovery of other parts that are about to fail.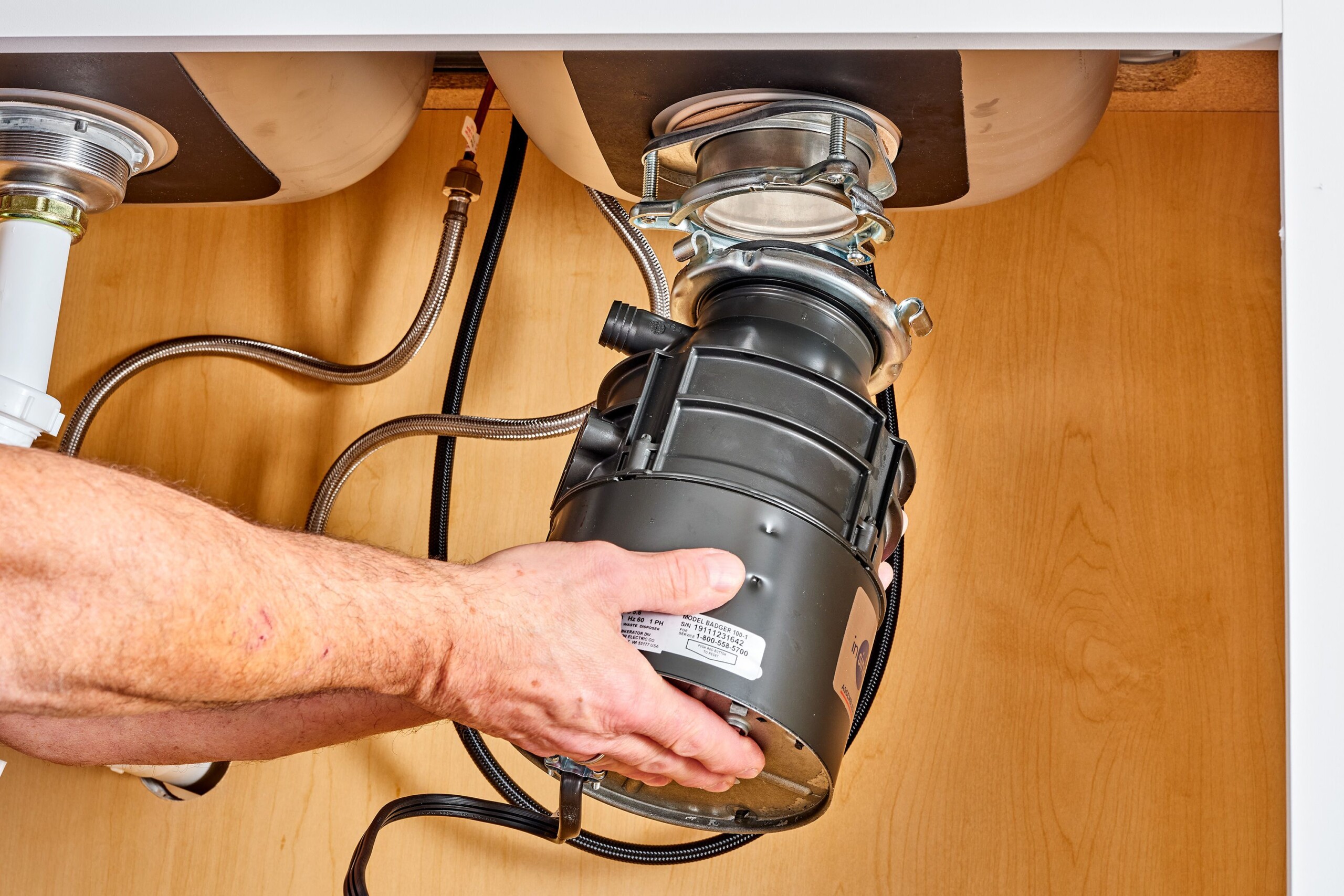 Care Tips for Garbage Disposal
Never dump potato peels, eggshells, fish skins, huge amounts of grease, or coffee grounds in your garbage disposal.
Freshen your garburator/garbage disposal on a regular basis by grinding lemon halves or lemon juice and ice cubes.
To prevent buildup and hazardous bacteria, treat your disposal once a month with a mixture of vinegar and baking soda. Combine ½ cup vinegar and ½ cup baking soda, then pour the mixture into the garburator/garbage disposal while it is turned off. Let it sit until the foaming subsides. Drain and rinse with water.
If your garbage disposal is beyond repair, Miller Plumbing can install a new one.
Garburator/Garbage Disposal Installation Burnaby
A new garbage disposal can provide a whole new level of ease, but it's not as straightforward as it appears. A proper installation task necessitates a great deal of care and precision to ensure that the system operates well today and in the future. Make certain you have the right team for the job! If you want a garburator/garbage disposal installation in your Burnaby home, our skilled plumbers can assist you in getting one installed. We will also ensure that it is properly fitted and installed so that it operates smoothly and efficiently. We take pride in our workmanship and use only the highest quality materials to ensure that your installation is carried out correctly.
Benefits of Installing a Garburator/Garbage Disposal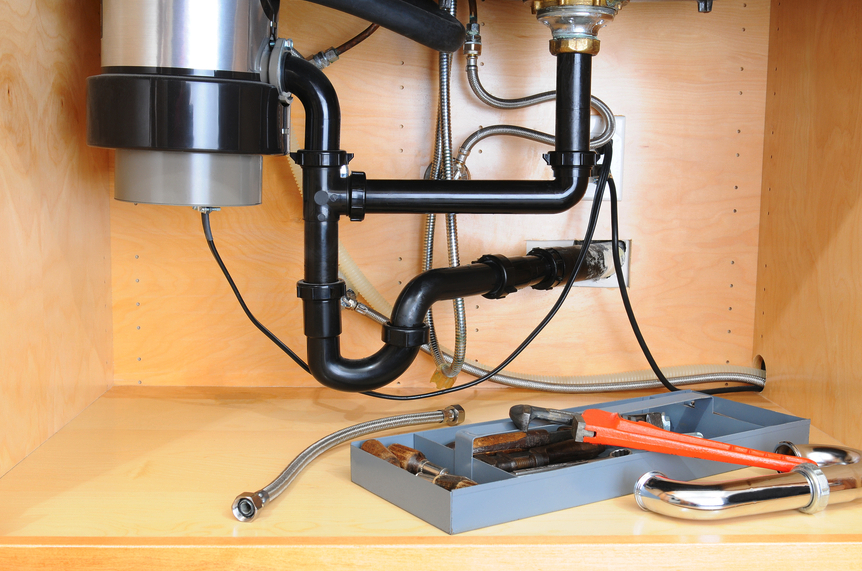 A Garburator/garbage disposal is a mechanical device that is installed beneath your kitchen sink. It aids in the grinding of food waste into little pieces that can be readily flushed down the drain. This kitchen tool is really useful because it:
Prevents clogged drains and other plumbing issues.
Streamlines the process of disposing of food scraps.
Keeps you away from foul odors emanating from your waste bin.
By crushing food waste into small pieces, it helps to keep your sink clean.
Installing a garbage disposal is a highly useful kitchen product that will help you keep your sink clean. Contact Miller Plumbing now if you want to install a Garburator/Garbage Disposal
in your Burnaby home.
Why Choose Our Professional Plumber for Garburator/Garbage Disposal Installation?
Some tasks are best left to professionals. If you want your new garburator/garbage disposal in Burnaby installed correctly, get in touch with our plumbers. Here's why:
Our plumbers are professionals who know their way around a garburator/garbage disposal. They will be able to get your new garbage disposal installed without any problems, so you won't have to worry about delays or other issues. You can also trust us to do a good job at it – we have 10+ years of expertise and have learned how to handle all sorts of situations.
We Ensure Maximum Efficiency
Our plumbers are very experienced in installing garbage disposals, so they know what they're doing and how to do it right. We will ensure that your new disposal works efficiently and effectively too so that you can get rid of all those hard-to-dispose items easily and quickly.
Your Satisfaction is Guaranteed
We always want you to be absolutely satisfied with our work, so we guarantee that if you're not happy with the job we have done, then we will come back and do it again without charge. We want our Burnaby customers to be 100% happy with their new disposal system so they will return to us whenever they require other plumbing services.
The Best Garburator/Garbage Disposal Services in Burnaby
If you're looking for a Burnaby plumbing company that can provide you with the best possible services at a reasonable rate, look no further than Miller Plumbing and Drainage. It is our goal to make sure you do not have to deal with the aftermath of broken garburator/garbage disposal and allow your kitchen sink to run smoothly.
At Miller Plumbing, we've made it our priority to provide speedy garburator/garbage disposal repair and installation services to eliminate the stress of a dysfunctional sink. Our transparent pricing, timely installation, and satisfaction guarantee have helped us become one of Burnaby's leading plumbing companies. Our team is thoroughly trained to repair and install all types of garburators/garbage disposals. We recognize the value of your time and will do everything necessary to repair your garburator as promptly as possible.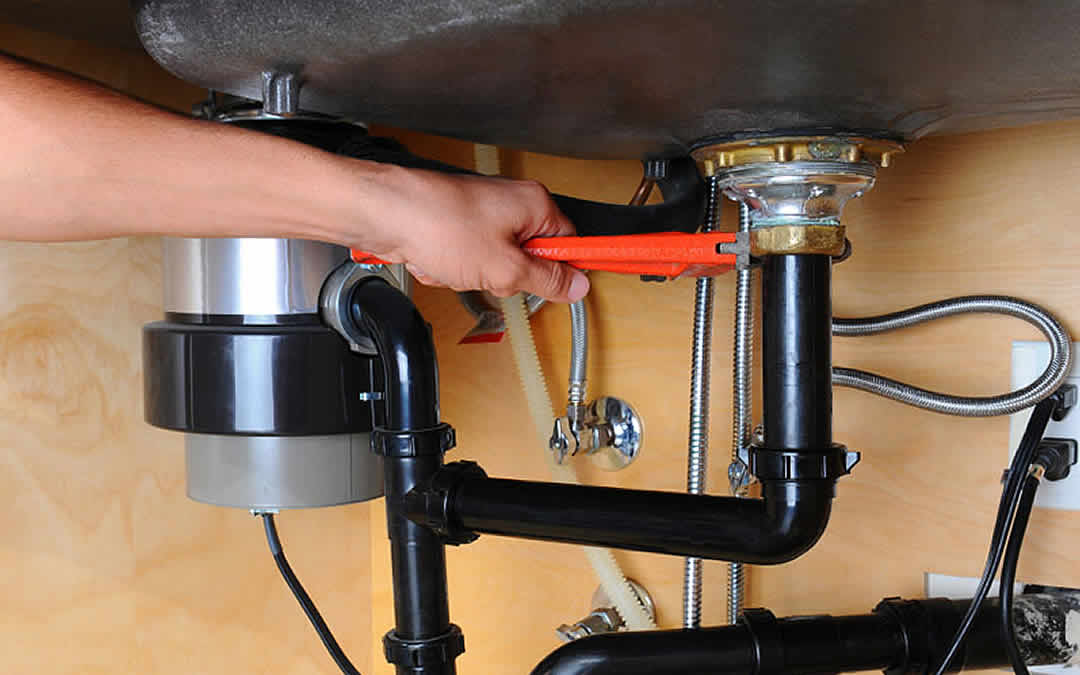 Frequently Asked Questions