Professional plumbers can help you keep your drains clear of obstructions. Every day, a lot of items go down the drain. Grease and food particles are washed down the kitchen sink as you cook and wash the dishes. Some filth will find its way down the plumbing line when you bathe, wash your hair, or clean your bathroom. Without frequent drain cleaning, all of the debris and residue will accumulate and cause problems with your plumbing and sewage systems.
Cleaning your drain is critical to avoid a plumbing disaster. A foul stench, clogged pipes, and unclean water are all indications that your drain needs to be cleaned by a professional. Miller Plumbing and Drainage is one of the most reputable plumbing companies in New Westminster, BC. We give comprehensive and full cleaning, restoring your drain to like-new condition.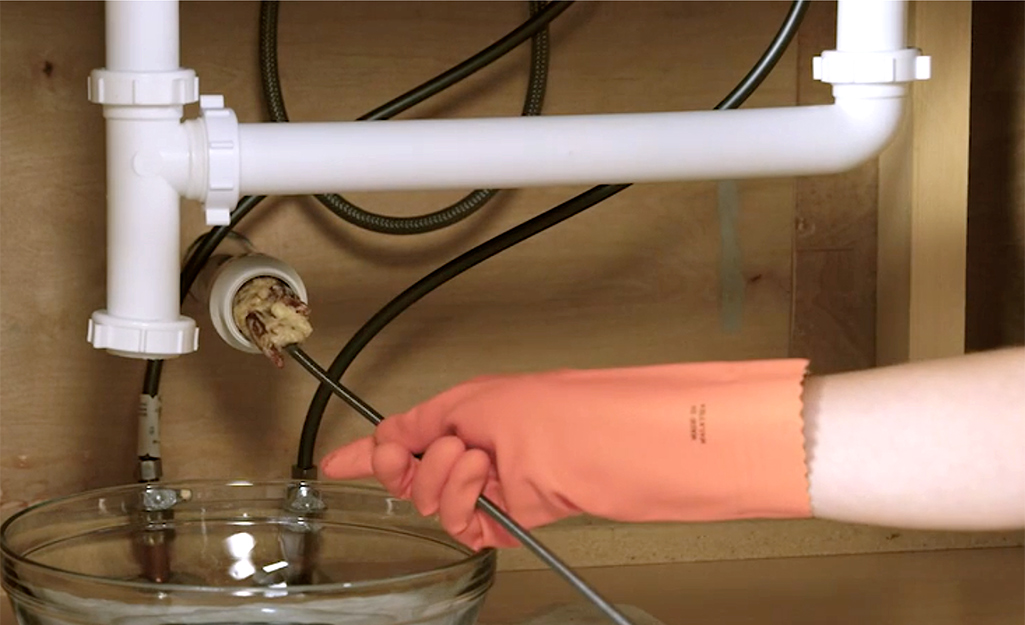 Top Benefits of Drain Cleaning Services New Westminster, BC
Our drain cleaning New Westminster BC service includes routine maintenance to avoid future problems and any damage to your home. We will keep your drains clean and operational. Our experienced plumbers are sure to provide you with clean drains and a variety of other benefits, including:
Improvements to the Drain's Lifespan
Regular drain cleaning can extend the life of a drain. The best drain cleaning removes hair, sludge, and other debris from your drain system, ensuring that your drains flow smoothly for a long time. Regular drain cleaning is preventive maintenance that can save you time and money while also preventing mold and mildew growth inside the drains. To keep your drains in good operating order, you should have them cleaned once a year.
Removing Bad Odours From Your Home
When your home's drains become clogged, it emits a foul stench that may cause health issues for you and your family. Consider living in a house that smells like decaying food. Our skilled plumbers can remove any food particles, hair or any other build up that have become trapped in your drain. This procedure will remove the source of the bad odour and restore the fresh smell in your home, as well as a smooth plumbing system.
Reduced Clogs and Faster Drainage
Because so many things run down your drain system, it is prone to damage and severe difficulties over time. All of the debris and residue that goes down the drain can produce clogging, which causes slower drainage and inconvenience in your daily routine.
Our New Westminster, BC, drain cleaning services will eliminate all obstructions and give faster-draining results.
Reduced Expenses for Unneeded Repairs
Regular New Westminster, BC, drain cleaning and maintenance can allow you to detect minor concerns before they become major difficulties. Overflowing pipes or blockages can both cause pipe damage. Miller Plumbing will be able to detect and repair all forms of damage immediately, saving you money.
Your Reliable Plumbing Services in New Westminster, BC
As a plumbing company, we take great satisfaction in offering the most comprehensive service possible to our customers. You may rely on us to do any task to your satisfaction. Residential and commercial clients alike can benefit from our services, which include:
Plumber
Sewer Repair and Replacement
Electric Water Heater Repair and Installation
Faucet Installation
Toilet Repair and Installation
Garbage Disposal Repair and Installation
Shower Repair and Installation
Leaky Pipes
Burst Pipes
Plumbing Installation
Kitchen Sink Repair and Installation
Bathroom Sink Repair and Installation
We are always committed to providing our customers with high-quality service at competitive prices. We understand that plumbing issues can be stressful, so we work hard to make sure that you always feel comfortable relying on us for your plumbing needs.
Why Should You Hire Miller Plumbing?
Miller Plumbing and Drainage has been offering timely and effective drain cleaning. Any drain issue you have can be readily fixed in the most effective and shortest way possible with our licensed personnel and state-of-the-art tools and equipment.
Qualifications and Experience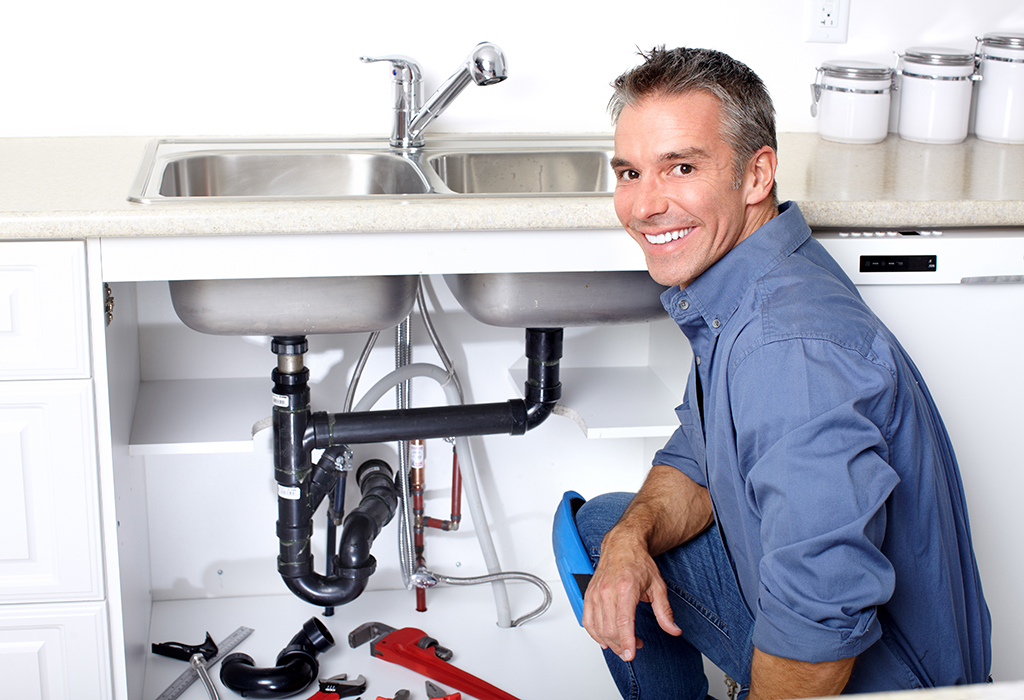 Drain blockages can occur anywhere and at any time. It is a prevalent issue that should only be handled by a specialist. An untrained and unlicensed drain cleaner will simply aggravate the problem in your drain.
When seeking a dependable partner to handle your drain cleaning in New Westminster, BC, it is essential to go with a firm that has the necessary certifications and licenses. We are a company that has been approved to provide sewage and drain cleaning services. We only send trained and experienced plumbers to your location.
Dealing with drain and sewer problems without the proper tools and equipment might cause more harm than good. A reliable drain cleaning service employs cutting-edge technology to provide effective and long-term solutions to any drain or sewer problem. We are the best choice for sewage and drain cleaning in New Westminster, BC. We employ cutting-edge technology to correctly assess your plumbing problem and provide suitable recommendations.
Miller Plumbing provides care in addition to our services. We want our interactions with you, whether in person or online, to be satisfying from start to finish. Taking care of your drain and plumbing might be time-consuming, but we are always available to assist. As part of the drain cleaning services, you will receive insights and educational resources to assist you in maintaining the operating condition of your drain and plumbing system.
Don't hesitate to contact our dependable drain cleaning service in New Westminster, BC; our phone lines are always available to take your calls.
How to Determine If Your Drains Need Cleaning
Here are some things to look at that you should consider calling a plumber or a drain cleaning company:
If your drains are clogged, it can be frustrating and may even make it hard to use your sink or tub. If you realize you have a slow drain, it could be because of hair or something else that's gotten stuck in the drain.
If your water backs up through the sink or toilet, it could mean that there's something blocking the pipe. It can also mean that the pipes are deteriorating. Either way, it's best to get this fixed as soon as possible so that no further damage will occur and so that your pipes don't break completely.
If your drains are slow to drain, this may be a sign of a clog. You can check by pouring a small amount of liquid dish soap down the drain and wait for it to go down. If it takes more than about 20 seconds, you most likely have a clog in your pipes.
Your Fixtures Gurgle or Make Other Unusual Sounds
If you hear weird sounds or noises coming from your plumbing fixtures, such as gurgling sounds or unusual noises, there could be an obstruction in one of your pipes or drains. This can be a result of something as simple as a piece of food getting stuck in the pipe or something more serious like tree roots growing into the drain line outside of your home.
If you've observed any of the following indications that your plumbing needs professional assistance, please contact us immediately!
Reliable Drain Cleaning Services in New Westminster
We truly understand how inconvenient clogged drains can be. We also understand that you don't have the time to deal with them, which is why we offer New Westminster drain cleaning services. With our help, rest assured you'll get your drains operational in no time.
Our drain cleaning services include the following:
Clogged kitchen drains are one of the most common drainage issues in New Westminster homes. Grease, soaps, fats, and detergents can accumulate in pipes and clog them over time. Dealing with a blocked kitchen sink can be inconvenient. Fortunately, we have a tried-and-true drain cleaning method that works great on even the most stubborn clogs. Our plumbers will ensure the debris is removed and that your kitchen drain sink is fully functional.
Clogged bathroom sinks are indeed one of the most common home issues nowadays. Our technicians will ensure that your bathroom sink drains properly by removing any obstacles that may be interfering with its operation.
After a long day, nothing beats a relaxing shower. If your shower or tub drain is clogged, this can be rather inconvenient. Because of constant exposure to soap residue, hair, and other debris, shower and tub drains are prone to clogging.
When you contact Miller Plumbing & Drainage for New Westminster drain cleaning services, you can rest assured that your issue will be treated quickly and efficiently. We understand how inconvenient blocked and overflowing drains are as they can potentially cause bigger issues if left ignored for too long. That is why we make certain that the job is done right the first time!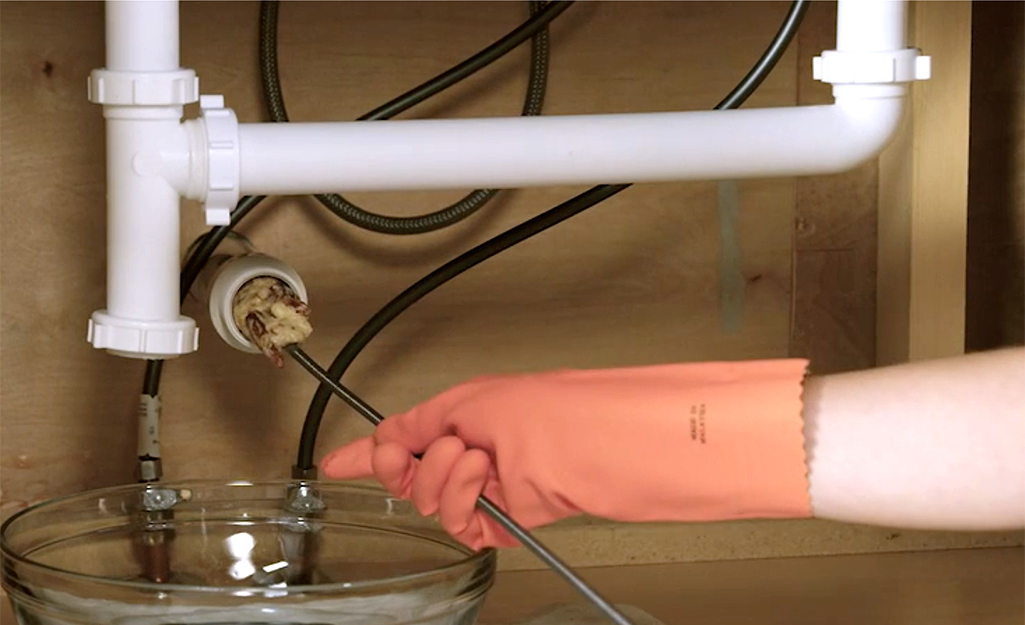 Our Maintenance Tips for Your Drain
If a clogged drain backs up into other sections of your home, it can cause damage to your walls, floors, and even your furniture. In fact, a clogged drain could cause flooding on your property. That's why it is critical to keep your drains clean and clear at all times.
There are several things you can do to keep your drains in good shape. Consider the following suggestions from Miller Plumbing:
Be Mindful of What You Throw
Food waste is unquestionably one of the leading causes of clogged drains. Fats and oils, for example, might harden when they cool, clogging a drain even if they were fine in hot water from your faucet. If you want to keep your drains clean, you must be careful with what you throw away.
Consider a Garburator/Garbage Disposal
Garbage disposal is a highly recommended method of disposing of common kitchen waste, such as food, by shredding it into small fragments. Therefore, they can readily pass through pipes. We're happy to help if you need a new garburator/garbage disposal installed.
You should also clean your drains every so often, whether in the kitchen sink, bathroom sink, or bathtub. To avoid build-up in the drains, use a drain cleaner or a mixture of baking soda and vinegar.
Get Drain Cleaning Services in New Westminster Today!
When you hire Miller Plumbing and Drainage for your drain cleaning needs, you can be confident that we will do the job quickly and efficiently. From start to finish, we believe in providing our customers with reliable old fashioned service. We take pleasure in our attention to detail, professionalism, and cleanliness.
Our team consists of highly skilled professionals that will be able to quickly diagnose and fix problems.
Drain Cleaning New Westminster BC FAQS