When it comes to your Vancouver home's plumbing, you want to make sure that you're hiring a plumber that you can trust. Having your plumbing fail on you at an inconvenient time, or worse, having the problem go unresolved for an extended period of time, is the last thing you want to happen. It is critical to hire a well-trained professional to do your plumbing; otherwise, you may receive subpar results, and your property may be damaged. To ensure that you're getting the best service possible, here are some tips on how to hire the best plumber in Vancouver.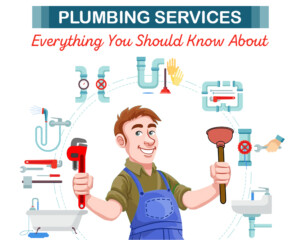 Do Your Research
The first thing that you need to do is make sure that you have done your research on the various plumbers in town before you call them up for an appointment. Check out online reviews, browse through their websites, and read about their experience and expertise. You can also look at their credentials and certifications if they have any. Ask other people who had used their services before if they were happy with their work or not.
Look for Red Flags
Once you have narrowed down your list of candidates, look closely at their websites or social media pages for red flags. If they have been sued or fined by any government agency or board, this is a red flag. This shows that they have done something illegal that could have put others at risk of serious injury or death. Another red flag to consider is when their pricing seems too good to be true then this may indicate something is wrong with them. If they appear overly aggressive when attempting to gain your business, this could be a strong sign of trouble down the road.
Check Licenses and Insurance
Dealing with a plumber who is licensed protects your interests as a homeowner. Such plumbers typically obtain a license after completing extensive training at a recognized institution. In addition, if they are insured, you can rest assured that if they sustain an injury while performing their duties, they will not become a liability. Furthermore, your home insurance company will not compensate you for damages caused by an unlicensed and uninsured plumber.
Get a Detailed Quote
Nothing is more vexing than being charged for something you did not agree to. Plumbers must communicate costs so that you can make the best decision for your situation. Again, the plumber must plan the job to determine how long it will take, how much that time will cost, and how expensive the parts will be. Your plumber will provide a pricing estimate.
Consider the Location 
Always use a local plumber or plumbing contractor. Even if a contractor is located thousands of miles away, never hire them. If you live in Vancouver, for example, it is best to hire a plumber from a local company. You can easily communicate with them by visiting their office when necessary. In the event of an emergency, a plumbing company in your area will reach out to you quickly and easily to assist.
Plumbers who put their customers first are difficult to find! As a result, when selecting a plumber, it is critical to consider the factors listed above in order to receive the best plumbing services at the best price. If you live in Vancouver, BC, call our professional plumbers at Miller Plumbing & Drainage, Ltd. to learn more about our plumbing services!