Are you sick of dealing with sewage lines? Do your pipes only last a few months after you invest time and money mending them? Stop tolerating it and end it!
Miller Plumbing and Drainage can assist you in finding a long-term solution to your sewer system issues. Our plumbers will discuss your demands with you to determine the best course of action.
You may rest assured that we will finish the job effectively because we only employ the best equipment for your needs. We exclusively use high-quality tools and materials in both design and construction, ensuring that your pipes will survive for many years.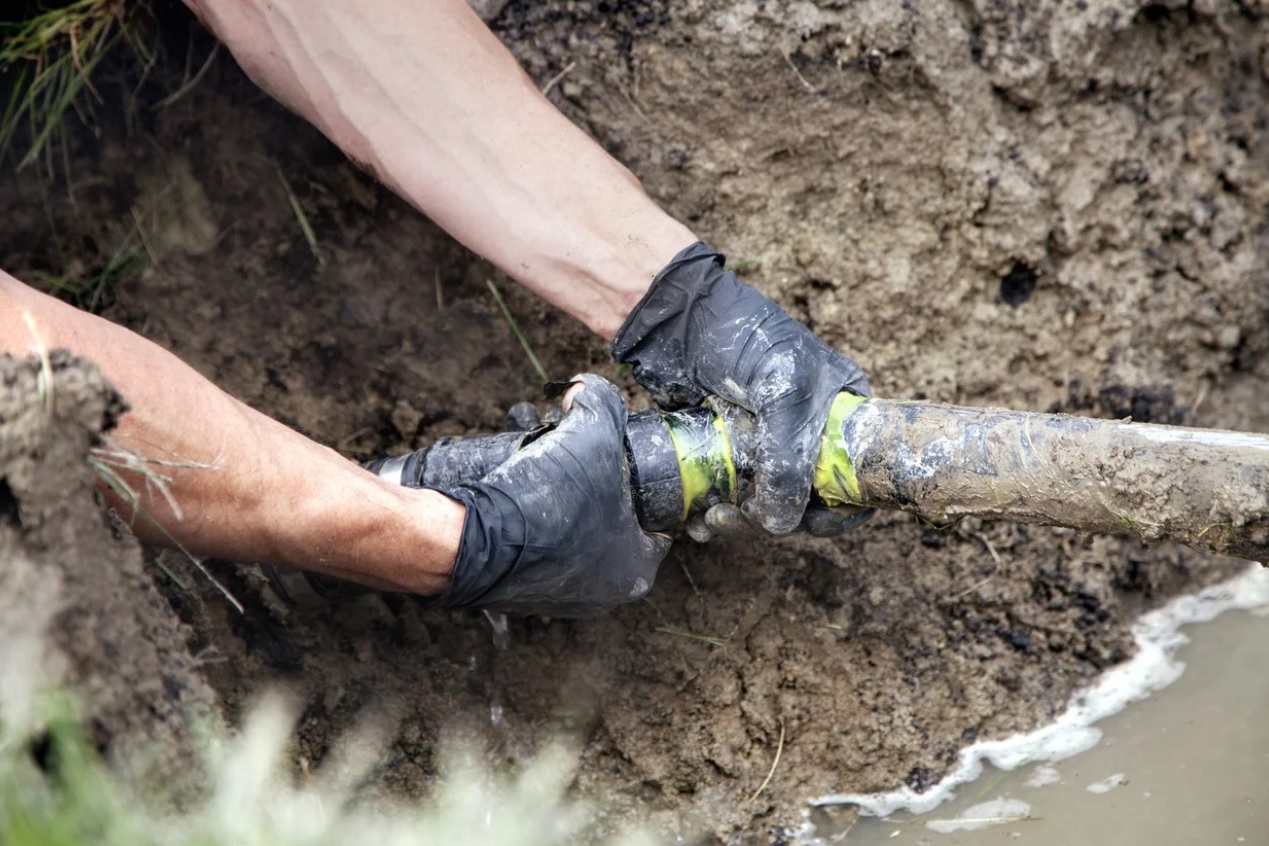 Signs You Need a Reliable Sewer Line Repair and Replacement
If your home or business has a sewer line problem, the first step is to identify the cause. You should be able to tell if you have a sewer line problem by looking for any of these signs:
If you smell a foul stench coming from the walls near your toilet, there may be a problem with your sewer line. A clogged or leaking pipe can cause sewage to back up into your home and emit foul odors. This may indicate a sewage backup or obstruction.
If your drain takes longer than usual to empty, there may be a clog in the pipe that leads away from your home. The slow drain may also be caused by roots growing within the pipe or by debris within the pipe. If you observe any of these problems with your drains, it may be time to repair your sewer line.
Sewer lines are usually made from clay, cement or PVC, which corrode over time when exposed to moisture from septic tanks or other sources. When these pipes corrode, they create perfect conditions for mold growth inside your home or crawlspace. You may notice black spots on ceilings or walls where this mold has been growing unchecked for months or even years!
If you have ever encountered a sewage backup in your home or place of business, you are aware of its devastation. Sewage backups are unpleasant and nasty, but they can also cause property damage and make you sick. The odor of sewage is enough to induce vomiting in anyone. Immediately contact a plumber if you have any reason to suspect that your sewer line is damaged or clogged.
Sewer Line Repair in Vancouver, BC
Underground piping systems known as sewer lines are responsible for moving wastewater from one area to another. Clay, concrete, cast iron, or PVC pipe are the most common materials used in their construction. Although they are long-lasting and durable, they could potentially develop issues over time, such as leaks or cracks, which would necessitate repair services. Please don't hesitate to reach out to one of our plumbers if you hear the toilet running or discover a leak underneath the sink.
Sewer Line Replacement in Vancouver, BC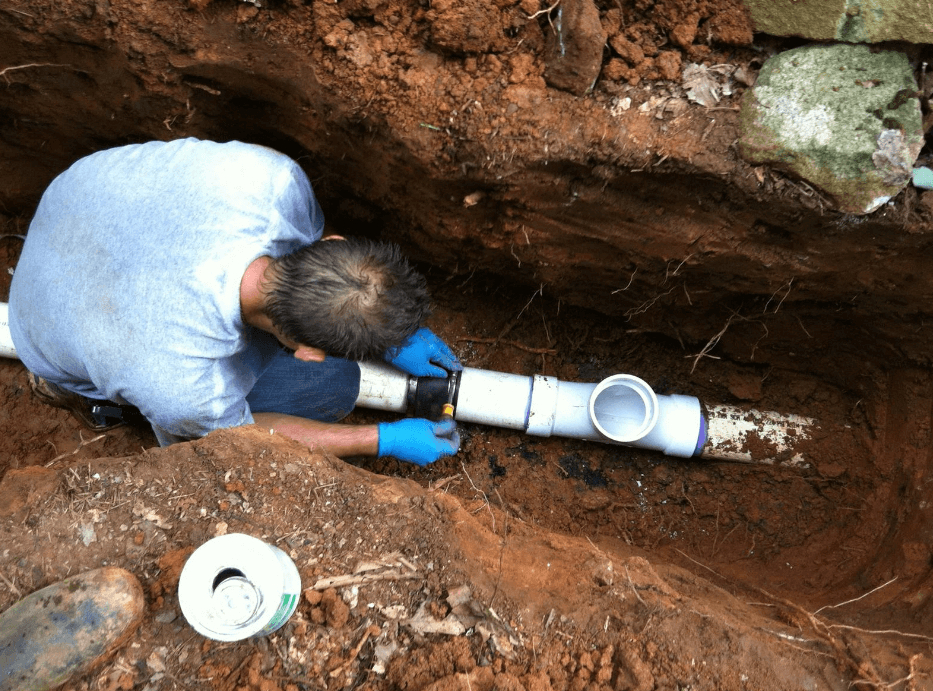 The replacement of a home's sewage lines is essential in ensuring that the plumbing system is in good operating order, yet it is frequently overlooked. When a sewer line needs to be replaced, extensive trenches need to be dug in order to obtain access to the old sewer line. It is not appropriate for someone who possesses a beautiful yard and property. To our good fortune, there is yet another choice.
The replacement of sewer lines through trenchless technology is an excellent choice because it does not require the digging up of your yard or garden. Your old pipe will have several holes drilled into it, and then a new pipe will be threaded through those holes to replace the old one. This method may be completed in a single day and will cause only minor harm to your home and the surrounding environment.
Our Comprehensive Plumbing Services in Vancouver
If you're looking for a plumbing company that can handle all your plumbing needs, looks no further. Our team of technicians is highly trained and certified in all aspects of residential and commercial plumbing services. We provide a wide range of services, including:
Plumber Vancouver
Drain Cleaning
Electric Water Heater Repair and Installation
Faucet Installation
Toilet Repair and Installation
Garbage Disposal Repair and Installation
Shower Repair and Installation
Leaky Pipes
Burst Pipes
Plumbing Installation
Kitchen Sink Repair and Installation
Bathroom Sink Repair and Installation
Sewer Line Repair & Replacement Services You Can Trust
Sewer line repair in Burnaby, BC, is something that needs to be taken care of quickly. It can cause a lot of issues with your home, and it can also be a health hazard. If you suspect that you have a broken sewer line, we strongly recommend that you contact us right once so we can come and take care of it for you.
At Miller Plumbing and Drainage, we will assist you in permanently resolving your sewer line issues. Our plumbers will discuss your requirements with you in order to choose the most appropriate course of action. Because we will only use the very best and most suitable equipment for your requirements, you can have full faith that we will bring the project to a successful conclusion from the very beginning to the very end.
We have been in business for over ten years now, and our plumbers are highly skilled at what they do. They will be able to fix your sewer line quickly so that there are no further issues with your home or family's health. To ensure that your pipes will survive for many years to come, we only utilize equipment and materials of the highest possible quality.
Give us a call right now if you need help with sewer line repair or replacement in Burnaby, BC! We eagerly await your response!
Sewer Lines Repair and Replacement Using Our Process
Sewer line repair and replacement may strike fear into the hearts of many homeowners, but this need not be the case. Because our method is straightforward and efficient, you do not need to be concerned about any extra delays or setbacks occurring.
Finding out where the issue originated is our first order of business. We make use of cutting-edge technology to determine the specific location of your damaged line as well as the kind of repair that will be most successful. After that, we will collaborate with you to select the material and design that will address the specific requirements of your home in the most effective manner.
After deciding on a strategy, our team will go to work on the repairs. After the repairs are finished, we will test everything to make sure it works properly before issuing the final charge.
Why Hire Our Expert Plumbers?
A qualified plumber can ensure that your sewer line is properly repaired or replaced. Miller Plumbing and Drainage will work with you from start to finish, from planning through installation or repair (and everything in between). Our plumbers have decades of expertise and know-how to ensure your contentment.
Contact us right now if you want the peace of mind that comes with knowing your sewer line repair or replacement was done by qualified professionals.