Having a kitchen sink or toilet failure in your home is never fun and can cause incredible frustration for you, your family, and your guests. Miller Plumbing is the company to contact for all kitchen and bathroom sink repairs in New Westminster. We are prepared to provide you with prompt service of the highest caliber!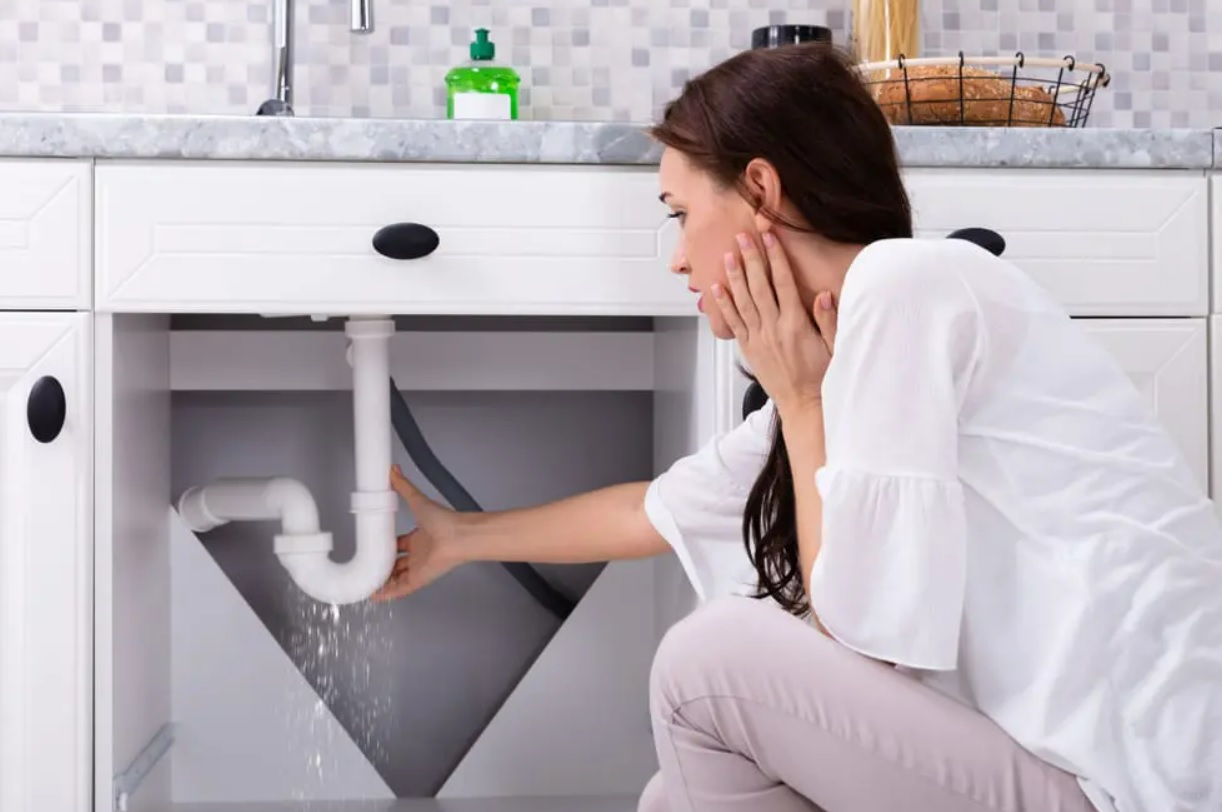 If the leak is minimal, you can try to stop the water from coming out of your kitchen sink by tightening the drain stopper. This will stop any water from running out of your sink and reduces the chance that it will damage other items in your home. However, if the leak is persistent or significant, you may need to call our experts for assistance.
Kitchen Sink Faucet Repair
If you have a kitchen faucet leaking from the handle or spout, you need to contact a professional so they can fix it right away! At Miller Plumbing, we can replace any part of your faucet that needs replacing at a low cost! Don't wait until something else breaks on your faucet!
Kitchen Sink Drain Pipe Leak Repair
If you're experiencing a leak in your drain pipe, it's important to get it taken care of as soon as possible. If left untreated, a leak in your sink will cause mildew and mold to grow inside the walls of your house. This can also lead to serious health problems for everyone in your home. Our team of experts can quickly identify leaks in your sink drain pipes and repair them so no more water is wasted in your home. We'll also ensure that all of our work is done quickly and efficiently—saving you time and money!
Kitchen Sink Plumbing Repairs
A kitchen sink plumbing repair involves clearing any hair or debris that may have built up inside the pipe and replacing any damaged parts of the plumbing system. This can include replacing any gaskets on the faucet or disposer, as well as replacing any clogged pipes or broken mixing valves that are causing the leak.
Bathroom Sink Stopper Repair
The bathroom sink stopper is a small piece of metal that sits inside your bathroom sink. It helps keep water from leaking out of the drain when you turn off your faucet. This helps prevent flooding in your home. The bathroom sink stopper is often connected to the toilet tank handle so that water will not flow into the toilet bowl if there is a leak.
Bathroom Sink Faucet Repair
The bathroom sink faucet repair is one of our most popular repairs for both residential and commercial customers. If you have a faucet but find that it leaks from around the base where it attaches to the sink or tub, this repair may be able to fix that problem. Other common issues include: dripping from under the sink after turning off the water; and slow flow of water.
Ceramic Bathroom Sink Repair
You may want to consider repairing a ceramic bathroom sink if it has cracked or broken edges. This type of sink is very popular and can last for many years without showing signs of wear and tear.
Frequently Asked Questions